Control of Coating Thickness Critical, Harper Executive Tells AIMCAL Conference
Charlotte, NC, November 22, 2010– Veteran graphics experts from the Harper GraphicSolutions™ division of global anilox supplier Harper Corporation participated in the recent Fall Technical Conference of the Association of Industrial Metalilizers, Coaters and Laminators (AIMCAL).
The four-day event, held this year in Myrtle Beach, SC, offered attendees a comprehensive lineup of technical presentations addressing concerns of those in the web coating and vacuum web coating industry. Visitors perused tabletop product displays and took advantage of evening receptions offering business networking opportunities.
In his presentation, Mike Huey, Technical Graphics Manager for the Western Division of Harper GraphicSolutions™, outlined advances in liquid coatings. Key to better coating functionality and economics, he said, are improved measuring and control of coating thickness. Huey was joined at the conference by fellow Harper graphics expert Alex James.
Huey said liquid coatings offer a myriad of functionality issues, among them reaction to microwave heat, light and moisture. "One of the key factors that controls a coatings' ability to function is thickness of the application," he said. "Measuring and controlling thickness is crucial for several reasons."
Most important, he said, is ensuring the coating performs in the intended way. That requires avoiding the use of too much or too little coating. "It becomes a matter of economics," Huey said. "Why put down four microns if three microns will give you the functionality you are searching for." The goal: achieving true transfer efficiency based on application weight and mathematics, he told the audience.
Harper used its AIMCAL tabletop display to showcase the latest in its family of completely portable, utility-free proofing system. The new Phantom QD™ Motorized unit operates at variable speeds from 100 to 400 inches per minute with 110-volt power capability. The motorized option is available on Harper's 800mm table length Phantom QD™.
For further information, please contact Jazmin Kluttz at 704-588-3371 or jkluttz@harperimage.com
Quality Care and Maintenance
Supplies for Your Pressroom
Keep your pressroom running smoothly with HarperScientific's variety of care and maintenance supplies. Our comprehensive line includes ink proofers like our patented QD™ proofer for color matching, press washes, solvents, plate cleaners, and brushes. Trust us to provide the high-quality supplies your pressroom needs. Shop now.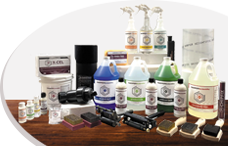 Visit Our Shopping Cart