Free Anilox Troubleshooting Guide Available From Harper GraphicSolutions™
Charlotte, N.C., February 22, 2010 – Harper GraphicSolutions™, the technical service arm of global anilox supplier Harper Corporation of America, has produced an illustrated guide for troubleshooting anilox roll applications.
Available free upon request, the new 24-page illustrated guide provides a comprehensive reference to common and not-so-common conditions that frequently arise during the anilox printing process.
Suggested care of bearings and gears, solutions to plate cylinder over-impressions, corrective actions for misaligned anilox, plate and impression cylinders and cures for excessive impressions between plate and substrate are among the problems addressed in the troubleshooting guide.
Ink-related issues warrant extensive coverage in the new guide. It offers a bulleted causes/remedies approach to many topics: monitoring of ink pressure, elimination of ink flooding and excessive pressure, avoiding improper settings of the ink roller nip, solutions to fast-drying ink, ink with excessive viscosity, water-based ink with insufficient pH, solvent imbalances and more.
"We think our new troubleshooting volume will prove to be a valuable resource for everyone regularly involved in anilox roll technology, whether they are new to the process or already an old anilox hand," said Alexander James, Technical Graphics Manager at Harper GraphicSolutions™.
For further information or to request a copy of the new troubleshooting guide, call toll-free 800.438.3111, Ext 292 (US/Can); local 704.588.3371, Ext 292; fax a request to 704.588.8172, or via e-mail at jkluttz@harperimage.com
Quality Care and Maintenance
Supplies for Your Pressroom
Keep your pressroom running smoothly with HarperScientific's variety of care and maintenance supplies. Our comprehensive line includes ink proofers like our patented QD™ proofer for color matching, press washes, solvents, plate cleaners, and brushes. Trust us to provide the high-quality supplies your pressroom needs. Shop now.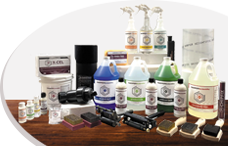 Visit Our Shopping Cart