Gerhardt joins Phoenix Challenge Board of Directors
Charlotte, N.C., February 27, 2007 - The Phoenix Challenge Foundation is proud to announce that Stephen Gerhardt, Harper National Flexographic Center Coordinator at the Harper Campus of Central Piedmont Community College (CPCC) in Charlotte, N.C., has joined its board of directors.
"I'm honored to join the board," said Gerhardt. "The Phoenix Challenge Foundation serves a function that is integral to the future of the flexographic industry. As a flexo educator, I believe in the importance of creating a trained and talented future workforce for flexography - it's the basis of my career."
"Stephen is a perfect addition to our board," said Bettylyn Krafft, Phoenix Challenge Foundation chairman. "His experience falls in line precisely with our mission and we will draw on his expertise as we work to expand the Foundation's scope to include PC College, our new annual competition for college students."
A seven-time PICA (Printing Industry of the Carolinas) award-winner, Gerhardt began his career in graphics while managing two business service centers that offered design work and quick printing. He later joined PostNet as a Graphic Specialist, where his pre-press skills proved a valuable asset. With his sights set on furthering his formal education in flexography, he enrolled in the graphic arts program at CPCC's Harper Campus. While attending CPCC, he was hired as a part time Lab Facilitator, giving countless press and plate-making demonstrations, teaching pre-press skills, and helping students and teachers trouble-shoot press operations. Along the way he developed a love for teaching flexography and computer graphics.
He has taught Flexography I, Flexographic Applications, Image Manipulation I, Graphic Arts I, and Computer Graphics II, III and IV. His teaching methods are very popular with CPCC's graphic arts students.
Major supporters of the Phoenix Challenge Foundation include All Printing Resources, Anderson & Vreeland, Avery Dennison, Benton Graphics, Canadian Flexographic Training Committee, Central Piedmont Community College, Chattanooga Times Free Press, Dunwoody College of Technology, Flexographic Technical Association, Harper Corporation, JetUSA, J.R. Cole, Krafft Printing Systems, Mark Andy, Rotometrics, and Water Ink Technologies. Other sponsors include Appalachian State University, Environmental Inks, FlexoExchange, Graymills, Mastergraphics, RB COR and Williamson.
For more information on how you can support the Phoenix Challenge, or to inquire about advertising in the Phoenix Challenge newspaper, contact Bettylyn Krafft at 704-309-3748 or bkrafft@carolina.rr.com .
For more information on the Phoenix Challenge Foundation, the Flexo Skills Competition and PC College, please visit www.phoenixchallenge.org .
About the Phoenix Challenge Foundation Founded in 1998, the Phoenix Challenge Foundation is an all-volunteer not-for-profit organization of industry professionals dedicated to the recruitment and development of the future workforce of flexography. Each year, flexo high school students and teachers from throughout the U.S. and Canada are invited to the Phoenix Challenge, a two-day skill-based competition with hands-on and written testing in operating a flexo press, prepress, plate-making, and overall flexo knowledge. Winners are eligible for scholarships funded by the Phoenix Challenge Foundation.
In 2007, The Phoenix Challenge Foundation will host its first PC College competition.
To date, $21,000 in scholarships has been awarded to encourage students to pursue further education and a career in flexography. For additional information or to make donations, please visit www.phoenixchallenge.org .
The Phoenix Challenge Foundation - 6805 Pleasant Grove Road, Waxhaw, NC 28173
For further information, please contact Jazmin Kluttz at 704-588-3371 or jkluttz@harperimage.com.
Quality Care and Maintenance
Supplies for Your Pressroom
Keep your pressroom running smoothly with HarperScientific's variety of care and maintenance supplies. Our comprehensive line includes ink proofers like our patented QD™ proofer for color matching, press washes, solvents, plate cleaners, and brushes. Trust us to provide the high-quality supplies your pressroom needs. Shop now.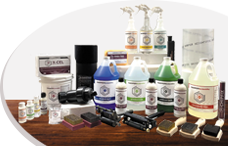 Visit Our Shopping Cart