Harper Corporation of America Announces Josh Kiser as Technical OEM Accounts Manager
Charlotte, North Carolina, June 17, 2014—Global anilox roll supplier Harper Corporation of America is excited to announce that Josh Kiser has been promoted to the position of Technical OEM Accounts Manager, effective May 26, 2014. Kiser joined Harper Corporation in the fall of 2006 with a background in Time Study/Methods Procedures from La-Z-Boy Furniture Manufacturer and a BSBA in Business Management from Western North Carolina University.
As the Technical OEM Accounts Manager, Kiser looks forward to strengthening the long standing relationships with current OEM accounts and seeks to grow opportunities with new OEM accounts. He will oversee the relationships, satisfaction, and technical needs of the OEM accounts on many levels, lending support for their demo needs, show needs, in-house training, and any special projects. As an integral part of the Harper Graphic Solutions (HGS) team, the Technical OEM Accounts Manager will be able to coordinate visits by the HGS team to support and assist in any training needs for the OEMs.
Kiser is a FIRST Certified Level III Implementation Specialist and has held numerous positions at Harper Corporation. Harper Corporation welcomes Josh Kiser in his new position and is confident that he will have a positive impact in growing the relationships with our OEM customers.
For more information, please contact Jazmin Cordero at 704-588-3371, ext. 4292, or jcordero@harperimage.com.
Quality Care and Maintenance
Supplies for Your Pressroom
Keep your pressroom running smoothly with HarperScientific's variety of care and maintenance supplies. Our comprehensive line includes ink proofers like our patented QD™ proofer for color matching, press washes, solvents, plate cleaners, and brushes. Trust us to provide the high-quality supplies your pressroom needs. Shop now.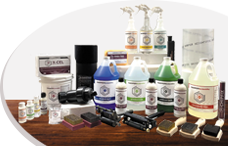 Visit Our Shopping Cart