Harper Corporation of America Celebrates Successful FTA INFO*FLEX 2014, Brings Home President's Award
Charlotte, North Carolina, May 5, 2014—Global anilox roll supplier Harper Corporation of America had a successful run at this year's FTA INFO*FLEX event. The company was able to share its latest flexographic products and services and network with professionals throughout multiple facets of the industry. Participants were able to explore the capabilities of the company's award-winning QD™ ink proofing system, as well as its HEX division and HIVE product line.
Several members of the Harper Corporation spoke at the various sessions and presented to committees. Sean Teufler, chair of the Expanded Gamut Committee, updated members on the status of the current project. Alex James, chair of the High Resolution Committee, was involved in the launching of the committee's first working session.
The sessions offered were very popular and gave participants further insight into specific aspects of the industry. Tony Donato spoke at the Flexography 101 session while Alex James chaired the Flexography 102 session and also spoke at the Tags & Labels session. The HGS Tech Lab created a myth busting video on UV ink that was featured as part of the Myth Busters session. Overall, the team was able to connect with a wide range of participants and share their expertise.
In addition, Harper's own Paul Teachout was one of two recipients of the FTA's 2014 President's Award. Teachout serves as the technical/OEM accounts manager at Harper Corporation and is also an FTA certified FIRST (Flexographic Image Reproduction Specifications & Tolerances) Implementation Specialist. He was recognized for his outstanding contributions in supporting membership growth and educational development with the FTA. One of Teachout's major contributions was inviting TEST (Technical Education Services Team) staff members to participate in Harper's 2013 Road Show circuit, which helped increase awareness about the value of FIRST certification.
In keeping the industry thriving, Teachout has also been active in working with high schools and colleges to promote and develop the next generation of flexographers. He has been a judge for the Phoenix Challenge High School Program and is a member of both the FTA Excellence in Flexography Awards Committee and the Membership Committee. Harper Corporation is proud to have Teachout as a member of its team and celebrates this honorable achievement.
Harper Corporation of America looks forward to continuing to advance the flexographic industry and attending the 2015 FTA INFO*FLEX event in Nashville, Tennessee.
For more information, please contact Jazmin Cordero at 704-588-3371, ext. 4292, or jcordero@harperimage.com.
Quality Care and Maintenance
Supplies for Your Pressroom
Keep your pressroom running smoothly with HarperScientific's variety of care and maintenance supplies. Our comprehensive line includes ink proofers like our patented QD™ proofer for color matching, press washes, solvents, plate cleaners, and brushes. Trust us to provide the high-quality supplies your pressroom needs. Shop now.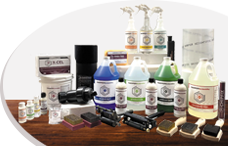 Visit Our Shopping Cart