Harper Corporation of America Donates Anilox Rolls to Nonprofit Flexo Training Foundation
Charlotte, North Carolina, May 16, 2018—Global anilox roll supplier Harper Corporation of America is committed to supporting the future of flexographic printing and ensuring that students receive adequate training in the industry. Harper recently donated six anilox rolls (a total value of $18K) to Fundeplast, a nonprofit flexographic training foundation headquartered in San Salvador, El Salvador, Central America.
The new XLT™ anilox rolls will enable the foundation to upgrade their current press and provide improved training and development opportunities for students. They currently have a printing facility with a six-color CI Italian press and basic pre-press analog equipment. The anilox rolls are expected to arrive at the foundation in early June.
Harper Corporation of America is proud to support organizations such as Fundeplast and enhance the quality of the equipment students use for training so they can maximize their education and play an integral role in the industry.
For more information, please contact Jazmin Siancas at 704-588-3371, ext. 4292, or jsiancas@harperimage.com.
Quality Care and Maintenance
Supplies for Your Pressroom
Keep your pressroom running smoothly with HarperScientific's variety of care and maintenance supplies. Our comprehensive line includes ink proofers like our patented QD™ proofer for color matching, press washes, solvents, plate cleaners, and brushes. Trust us to provide the high-quality supplies your pressroom needs. Shop now.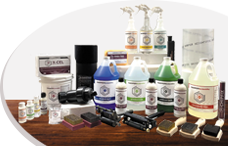 Visit Our Shopping Cart