Harper Corporation of America Donates Three Anilox Rolls to New Flexo Printing School in Mexico
Charlotte, North Carolina, July 6, 2011— Global anilox roll supplier Harper Corporation of America has recently made a donation to a new flexo printing school in Monterrey, Mexico. The school, which has received three anilox rolls for its Mark Andy 830-7" press, was established by ACOBAN, the Mexican Association of Narrow Web Printers, and CONALEP, the College of National Education for Professional Technicians.
A leading name in the flexographic industry, Harper Corporation of America was approached to become involved with this new educational institution. The donation will improve the education available at the new school, as utilizing the leading technology will allow students to learn the skills they need to succeed in today's market.
Additionally, Harper Corporation has made this donation as an investment in the future of the industry, one that will help forge working relationships between Harper Corporation and the newest professionals in the flexographic field.
"We are excited that the new school looked to us to provide these supplies, as it indicates the importance of Harper Corporation to the industry as a whole," commented Juan Bermúdez, the Sales and Service Manager for the Latin American division of Harper Corporation. "Not only will this donation allow Harper Corporation to contribute to the development of the flexo education in Mexico, it will allow us to gain a higher level of international recognition and work to build relationships with the students that they can count on when they graduate and embark on their careers."
Harper Corporation is also excited about this donation because it allows the company to work more closely with the members of ACOBAN and CONALEP, two important associations in the field.
For further information, please contact Jazmin Kluttz at 704-588-3371 or jkluttz@harperimage.com.
Quality Care and Maintenance
Supplies for Your Pressroom
Keep your pressroom running smoothly with HarperScientific's variety of care and maintenance supplies. Our comprehensive line includes ink proofers like our patented QD™ proofer for color matching, press washes, solvents, plate cleaners, and brushes. Trust us to provide the high-quality supplies your pressroom needs. Shop now.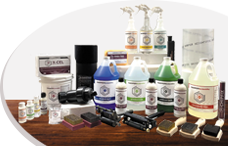 Visit Our Shopping Cart