Harper Corporation of America Featured on International Broadcast to Discuss Role in Anilox Roll Printing
Charlotte, North Carolina, June 3, 2014—Global anilox roll supplier Harper Corporation of America is excited to announce that it will be featured on two television stations this weekend discussing its innovative and efficient printing technology. The video is also available on YouTube. Viewers are encouraged to tune in to learn more about how Harper Corporation is leading the way in flexographic printing using anilox rolls and 60-degree hexagonal printing.
Lee Kluttz, Vice President of Operations, and Alan Rogers, Vice President of Sales, address the innovative ways that Harper is overcoming the challenges of printing and bringing high quality services and products to its customers. With its precise technology, exceptional graphic solutions, and scientific processes, the company guides customers in creating effective packaging that exemplifies their brand.
It is essential that product packaging maintains brand identification while keeping up with the changing times, and this one problem that Harper Corporation strives to solve, explains Kluttz. According to Rogers, customers are no longer tasked with performing systematic measurements because this is taken care of for them during the manufacturing of anilox rolls. It is these processes and more that set Harper Corporation apart and makes it a leading company in increasing efficiency and reducing downtime while still ensuring high quality results.
Harper Corporation of America encourages viewers to tune in to 21stCentury Television's Fox Business Network on June 7, 2014 at 4:30 p.m. EST or Bloomberg Worldwide on June 8, 2014, to learn more about the advancements the company is making in the flexographic industry. In addition, the videois also available for viewing anytime on the 21stCentury Television YouTube channel as well as the Harper Corporation YouTube channel.
For more information, please contact Jazmin Cordero at 704-588-3371, ext. 4292, or jcordero@harperimage.com.
Quality Care and Maintenance
Supplies for Your Pressroom
Keep your pressroom running smoothly with HarperScientific's variety of care and maintenance supplies. Our comprehensive line includes ink proofers like our patented QD™ proofer for color matching, press washes, solvents, plate cleaners, and brushes. Trust us to provide the high-quality supplies your pressroom needs. Shop now.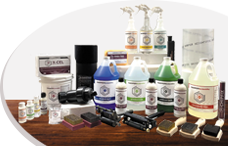 Visit Our Shopping Cart