Harper Corporation of America Presenting at 3M 2015 Flexo Symposium
Charlotte, North Carolina, July 6, 2015—Global anilox roll supplier Harper Corporation of America is excited to announce its participation at the 3M 2015 Flexo Symposium. The theme of this year's symposium is "Productivity – Maximum Results when there is Minimum Time," and Shawn Oetjen, Harper's Midwest Technical Graphic Advisor, will be a featured speaker.
This one-day event will focus on how businesses can improve their flexographic printing, integrate new technology, and better meet the needs of "end-user" customers. Oetjen will discuss effective use of anilox rolls in his presentation "Anilox Rolls: Making the Difference in a Productive Workflow." Attendees will learn how to best manage workflow for improving productivity through better selection, handling, and maintenance of anilox rolls.
Following the presentations, attendees will have the opportunity to speak with Oetjen at the Harper Corporation table top and gather more information about available services and products.
This free, one-day event will be held on July 14, 2015 from 7:45 a.m. to 4:15 p.m. at the 3M Customer Innovation Center in Maplewood, Minnesota. Harper Corporation of America invites interested individuals to stop by and learn from leaders in the industry about how to remain competitive and improve their flexographic printing capabilities.
For more information, please contact Jazmin Cordero at 704-588-3371, ext. 4292, or jcordero@harperimage.com.
Quality Care and Maintenance
Supplies for Your Pressroom
Keep your pressroom running smoothly with HarperScientific's variety of care and maintenance supplies. Our comprehensive line includes ink proofers like our patented QD™ proofer for color matching, press washes, solvents, plate cleaners, and brushes. Trust us to provide the high-quality supplies your pressroom needs. Shop now.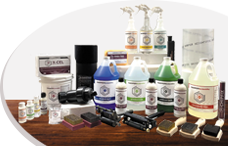 Visit Our Shopping Cart