Harper Corporation of America Promotes Paul Teachout to Harper GraphicSolutions Technical OEM Accounts Manager
Charlotte, North Carolina, January 3, 2012 — Global anilox roll supplier Harper Corporation has recently announced that a member of its Harper GraphicSolutions team, Paul Teachout, has been promoted to Technical OEM Accounts Manager. This promotion will be in effect as of January 1, 2012.
Teachout looks forward to starting the new year in this position, which will require him to oversee the satisfaction and technical needs of Harper Corporation's customers. As the Technical OEM Accounts Manager, Teachout will be accountable for all press OEM sales and for building and maintaining positive relationships with clients. Through his work, he will enhance the value of services that Harper GraphicSolutions offers. Furthermore, he will increase the opportunities and exposure that the Harper GraphicSolutions team is able to utilize to continue to build and develop the Harper name.
Harper Corporation of America has, since its foundation, built itself up to be a single source solution provider for client needs spanning prepress to printed product initiatives. With over 23 years of experience in press OEM product development, as well as his experience during the last 4 years as the South Eastern Technical Advisor for Harper GraphicSolutions, Teachout will continue to contribute to the success that Harper Corporation achieves.
For further information, please contact Jazmin Kluttz at 704-588-3371 or jkluttz@harperimage.com
Quality Care and Maintenance
Supplies for Your Pressroom
Keep your pressroom running smoothly with HarperScientific's variety of care and maintenance supplies. Our comprehensive line includes ink proofers like our patented QD™ proofer for color matching, press washes, solvents, plate cleaners, and brushes. Trust us to provide the high-quality supplies your pressroom needs. Shop now.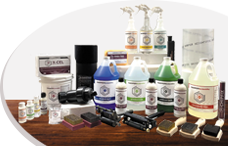 Visit Our Shopping Cart