Harper Corporation of America Remembers Katherine Harper
Charlotte, North Carolina, May 6, 2013—Global anilox roll supplier Harper Corporation of America is saddened to announce the passing of Mrs. Katherine Harper, 80, of Stanley, who joined her Lord in Heaven on May 3, 2014.
Mrs. Harper was born August 23, 1933 to James and Margaret Hodges of Charlotte. She spent her childhood at her home on Kenilworth Avenue in Charlotte, and in her father's downtown restaurant, Jim's Grill. Mrs. Harper graduated from Charlotte's O'Donoghue Catholic High School in 1951, and met Ron Harper, the love of her life, later that year in Wilmington, N.C. Katherine and her husband Ron raised a family of five children and spent nearly 40 years of their married life working together in the printing industry. In 1971, they founded their own manufacturing company, Harper Corporation of America, with manufacturing facilities in Charlotte, NC and DePere, WI, as well as a licensee in Bangkok, Thailand - Harper/Asia Pacific - which Katherine was the President of for 36 years until her retirement in 2006. They formed a joint venture, Harper/Love Adhesives Corp. with an N.B. Love Adhesives – Australia, as well as Harper Machinery Corp. (which they sold in 1989). Katherine and Ron worked successfully as a team, side-by-side in their companies.
A loving devoted wife, mother, grandmother, great-grandmother, entrepreneur, business woman, and philanthropist, Mrs. Harper was a compassionate, poised, and inspiring woman. Her ready smile and warm hugs will be deeply missed by those who knew her.
In addition to a devoted and loving family, Mrs. Harper leaves a legacy of business success and extensive philanthropy. During her career, she served on – and led – many boards and committees in flexographic technical associations – often as the first woman to do so. The Business Journalrecognized her as Business Woman of the Year in 1999.
Mrs. Harper also has worked extensively in government. North Carolina Gov. Jim Hunt appointed her to the N.C. Banking Commission (1983-1985), the N.C. Advisory Board for Workforce Development (1990-1992), and the N.C. Small Business Council (1993-1997). The U.S. Secretary of Commerce appointed Mrs. Harper to the U.S. Export Council of North Carolina (1995 - 2000), and she received the Governor's Excellence in Workforce Development Award in 1995. Mrs. Harper served as Gov. Jim Hunt's Mecklenburg County Finance Chair for his Senate campaign in 1984, and ran for the U.S. Senate herself in 1986.
Mrs. Harper's dedication to philanthropy, alongside with her late husband, Ron, particularly in flexo education, made her truly legendary. Evidence of it is visible in the myriad of institutions and endowments that bear her name: Central Piedmont Community College (CPCC) is home to a Harper Campus and the Harper National Flexographic Center. The college also manages a Ron and Katherine Harper Scholarship Fund. Appalachian State University in Boone is home to Katherine Harper Hall and the Harper Flexographic Museum.
The Flexo Trade School in Fort Mill, South Carolina, boasts a state-of-the-art Harper Lab of Flexography. DiTrolio Flexographic Institute in Chicago features the Ron and Katherine Harper Flexo Lab.
Other enduring testaments to Mrs. Harper's generosity are the Harper Endowment at California Polytechnic State University in San Luis Obispo, California; the Harper Scholarship Fund and the Harper Flexo Technology Wing at Fox Valley Technical College in Appleton, Wisconsin; and the Ron and Katherine Harper Scholarship Fund and Harper Center of Graphics Technology at Dunwoody College of Technology in Minneapolis, Minnesota. The Phoenix Challenge Foundation offers a Katherine Harper Teacher's Education Fund. The Foundation of the Flexographic Technical Association in Ronkonkoma, New York, also offers a Ron & Katherine Harper Scholarship.
Mrs. Harper was the first female chairman of the Foundation of the Flexographic Technical Association International Forum and also the first female to chair an International Conference for the Technical Association of the Pulp and Paper Industry. In 2007, Mr. and Mrs. Harper became the founding sponsors of the FTA Technical Education Services Team (TEST) program, an extensive industry educational initiative.
She was a board member of the Appalachian State University Foundation as well as the Central Piedmont Community College Foundation. CPCC honored her with the Ben Franklin Award in 1996, and three years later, she won the Flexographic Technical Association's (FTA) President's Award. In October 2007, Appalachian State University`s Chancellor, Ken Peacock, bestowed honorary Doctorate of Humane Letters degrees upon both Mr. and Mrs. Harper.
During a lifetime of 75 years in Charlotte and then Stanley, Mrs. Harper contributed to the community in numerous other ways. She served St. Patrick Church as president of the Ladies Guild, and conducted numerous fund raising activities for the Catholic school system. She served A Child's Place as a member of the advisory board. Her ardent support for the Greater Carolinas Chapter of the American Red Cross moved the organization to name a facility that improves response time to citizens in crisis the Katherine Harper Disaster Staging Area, and appoint her the honorary co-chair of the Tiffany Circle, a Red Cross-sponsored organization of successful business women.
For her generosity and commitment to community service and philanthropy, Mrs. Harper was selected as Charlotte's 2007 Woman of Spirit, and she and her husband were named 2007 Manufacturing Champions by the Charlotte Chamber of Commerce. That same year the couple also was honored with Printing Industries of America's Excellence In Education Award.
In 2008, the American Technical Education Association presented the Harpers with the Silver Star of Excellence Award, the National Technical Honor Society inducted them both into its Hall of Fame, and the Flexographic Technical Association honored them with the Educational Leadership Award.
Mrs. Harper made a great impact in Gaston County with husband Ron Harper in leading the program to place a Smart Board in every classroom in the county. The Harper's contribution to the Smart Board program exceeded two million dollars. Mrs. and Mr. Harper led the drive for a community park in Stanley that opened in 2012 and is named Harper Park.
In her memoir, The Longer I Live, the More I Learn, Mrs. Harper wrote that she wished to be remembered "as someone who had experienced and shared the love of God in this life."
She was preceded in death by her loving husband, Ron Harper on April 14, 2012. She is survived by her sons Daniel Harper, Jim (Heather) Harper, and Christopher Harper; daughters Margie (Hal) Kluttz and Georgia (Derek) Patterson; twenty grandchildren and thirteen great-grandchildren; and brothers-in-law Dick (Norma) Harper, Gary (Mona) Harper, and Steve (Linda) Harper. A special thanks to Candi Lethcoe, Kim Jones, Morgan Foxx and all of the caregivers with Stress Free Home Care for their dedication and tender loving care.
A Celebration of Life Service will be held at Carothers Funeral Home, 412 South Main Street, Stanley, NC on Friday, May 9, 2014 at 2:00 p.m.
Friday, May 9th....We will have a "Gathering" of Family and Friends at the First Baptist Church - 409 Old Mount Holly Road, Stanley - after the Celebration of Life Service. First Baptist is about 2-3 minutes from Carothers Funeral Home.
In lieu of flowers, memorials may be made to: Gaston Hospice, P.O. Box 3984, Gastonia, NC 28054; or Alzheimer's Association Western Carolina Chapter, 3800 Shamrock Drive, Charlotte, NC 28215.
For more information, please contact Jazmin Cordero at 704-588-3371, ext. 4292, or jcordero@harperimage.com.
Quality Care and Maintenance
Supplies for Your Pressroom
Keep your pressroom running smoothly with HarperScientific's variety of care and maintenance supplies. Our comprehensive line includes ink proofers like our patented QD™ proofer for color matching, press washes, solvents, plate cleaners, and brushes. Trust us to provide the high-quality supplies your pressroom needs. Shop now.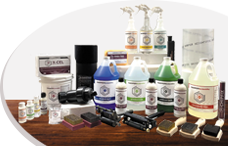 Visit Our Shopping Cart