Harper Corporation of America Sponsors 2014 GAAmericas Symposium
Charlotte, North Carolina, June 10, 2014—Global anilox roll supplier Harper Corporation of America is proud to be a bronze sponsor of the 2014 Gravure Association of the Americas' Printed Electronics, Functional Printing and Intelligent Packaging Symposium. The event will explore the evolving technologies and strategies impacting the industry and how businesses can embrace these changes to support future development and production.
This two-day event will feature speakers from leading companies throughout the printing industry. This year's theme, "Forging Effective Design-to-Commercialization Packaging and Product Value Chains for an Internet of Things," focuses on how intelligent packaging, printed electronics, functional printing, collaborative innovation, and the Internet of Things (IoT) are changing how businesses operate. Speakers will examine not only technologies, standards, and best practices, but also provide a tour of a printed electronics pressroom complete with technology demonstrations.
In addition to sponsoring and attending the event, Harper Corporation will also conduct demonstrations using its QD flat bed printing system performing direct gravure and offset gravure prints with conductive inks. Attendees can learn more about the QD's printing processes and the role that Harper's technology and ceramic laser engraved cylinders play in creating quality results that enhance profit, create value, and drive competitive advantage.
Professionals in the printing and packaging industry are encouraged to attend this exciting event to learn more about the future of the industry and network with other businesses and individuals. The event will be held June 23-24, 2014 at the Clemson Sonoco Institute of Packaging and the Madren Center at Clemson University. Seating is limited, so register today at http://www.gaa.org/printed-electronics-symposium or by calling 201-523-6042 ext. 104 to reserve a spot.
For more information, please contact Jazmin Cordero at 704-588-3371, ext. 4292, or jcordero@harperimage.com.
Quality Care and Maintenance
Supplies for Your Pressroom
Keep your pressroom running smoothly with HarperScientific's variety of care and maintenance supplies. Our comprehensive line includes ink proofers like our patented QD™ proofer for color matching, press washes, solvents, plate cleaners, and brushes. Trust us to provide the high-quality supplies your pressroom needs. Shop now.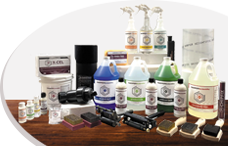 Visit Our Shopping Cart