Harper Corporation of America Supports Education as Platinum Sponsor of Phoenix Challenge Foundation Golf Tournament
Charlotte, North Carolina, August 19, 2013—A strong supporter of industry education, global anilox roll supplier Harper Corporation of America was proud to bolster the efforts of the Annual Phoenix Challenge Foundation Golf Tournament as a platinum sponsor. Held on August 7, 2013, the event funded programs spearheaded by the Phoenix Challenge Foundation (PCF) for Flexographic Education and provided industry professionals with a wonderful networking opportunity that served as a successful scholarship fundraising initiative.
The PCF was developed in order to help students to access the career opportunities that are available through the flexographic industry by providing them with the resources necessary to get to know what, exactly, these professional positions entail. The Annual Phoenix Challenge Foundation Golf Tournament is the biggest fundraiser for the PCF and the funds are used to host the High School Flexographic Skills Competition at the CPCC Harper Campus' national flexographic center and the College Competition held at the FFTA annual forum. The PCF has distributed over $51,000 in scholarships and has had 800 students compete in its 16 years of existence. The PCF is funded by the flexographic printing community to help expose and develop workers who will keep flexography going well into the future.
Starting with Ron and Katherine Harper and continuing with the next generation, Harper Corporation of America has long supported and will continue to support flexographic education. Harper's efforts include sponsorships and participation in numerous initiatives to raise funds for scholarships, programs, and other related causes. Harper Corporation is proud to continue the legacy of its founders with regard to supporting flexographic educational programs and looks forward to remaining a strong presence at such events.
For more information, please contact Jazmin Cordero at 704-588-3371, ext. 4292, or jcordero@harperimage.com.
Quality Care and Maintenance
Supplies for Your Pressroom
Keep your pressroom running smoothly with HarperScientific's variety of care and maintenance supplies. Our comprehensive line includes ink proofers like our patented QD™ proofer for color matching, press washes, solvents, plate cleaners, and brushes. Trust us to provide the high-quality supplies your pressroom needs. Shop now.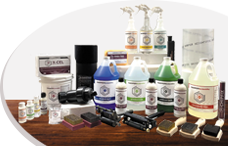 Visit Our Shopping Cart