Harper Corporation of America Teams Up with Anderson & Vreeland
Charlotte, N.C., August 20, 2009 - Global anilox supplier Harper Corporation of America is pleased to announce that it has named Anderson & Vreeland of Bryan, Ohio, as its distributor for the sale of anilox rolls to the narrow web, wide web and corrugated sectors for certain areas of the Western United States.
Anderson & Vreeland has contracted with Harper Corporation to distribute its anilox rolls in the states of Montana, Wyoming, Idaho, Utah, Arizona, New Mexico, Nevada, California, Hawaii, Oregon, Washington and Alaska.
"This is terrific for both of our companies," said Pete Hartman, vice president of sales at Harper Corporation. "We have known and respected the folks at Anderson & Vreeland for a very long time, and now we're very pleased to have a formal relationship with them. We know that Harper Corporation will be extremely well represented."
Harper GraphicSolutions staff has prepared Anderson & Vreeland associates with extensive anilox training.
Anderson & Vreeland, Inc. is a leading manufacturer and distributor of flexographic equipment and materials.
For further information, please contact Jazmin Kluttz at 704-588-3371 or jkluttz@harperimage.com.
Quality Care and Maintenance
Supplies for Your Pressroom
Keep your pressroom running smoothly with HarperScientific's variety of care and maintenance supplies. Our comprehensive line includes ink proofers like our patented QD™ proofer for color matching, press washes, solvents, plate cleaners, and brushes. Trust us to provide the high-quality supplies your pressroom needs. Shop now.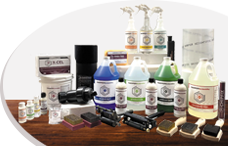 Visit Our Shopping Cart