Harper Corporation of America Welcomes Kyle Podolanko as Technical Account Manager
Charlotte, North Carolina, February 25, 2019—Global anilox roll supplier Harper Corporation of America is excited to welcome Kyle Podolanko to the team as Technical Account Manager for the Southwest Region. He brings with him a wealth of knowledge with nearly a decade of experience in the printing and packaging industry.
Podolanko studied Business Management at the University of Texas at Arlington and acquired several years of experience in project management and continuous improvement projects based on the principles of the Milliken Performance System. Through his work, he has developed extensive knowledge of the entire cycle of flexographic printing from prepress to finishing.
More recently, Podolanko has focused his interests to specialize in color management, including press characterization, color standardization, ink formulation, and spectrophotometry. He has completed several technical courses regarding color theory and management to further enhance his skills.
Harper Corporation of America is proud to welcome Kyle Podolanko to the team and is confident that he will prove a positive asset to the southwest region and the business as a whole.
For more information, please contact Jazmin Siancas at 704-588-3371, ext. 4292, or jsiancas@harperimage.com.
Quality Care and Maintenance
Supplies for Your Pressroom
Keep your pressroom running smoothly with HarperScientific's variety of care and maintenance supplies. Our comprehensive line includes ink proofers like our patented QD™ proofer for color matching, press washes, solvents, plate cleaners, and brushes. Trust us to provide the high-quality supplies your pressroom needs. Shop now.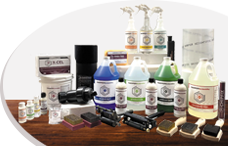 Visit Our Shopping Cart