Harper Corporation of America Wraps Up 2011 Roadshow
Charlotte, North Carolina, December 05, 2011—Global anilox roll supplier Harper Corporation finished the 2011 Harper Roadshow in Dallas, Texas. The event, held on Wednesday, October 26, was enjoyed by many flexographic professionals.
Participants were invited to share in welcoming comments, a series of classes targeting the most important issues faced by today's flexographic professionals, lunch, and door prizes. The classes discussed a variety of topics, and included: Standardization, Setting the Table for Success; Pressroom Color Consistency; Doctor Blades; Anilox & Plate Cleaning in Today's Environment; Raising the Bar; UV Inks; Stickyback and Process Improvement; and Absolute Color Management with On-Press Spectrophotometer.
The event maintained a balance between educational information and networking opportunities. While classes brought professionals together to consider some of the most pressing industry-related topics, door prize activities allowed participants to intermingle and get to know their colleagues. For Bruce Broyles from Nosco, who was the lucky winner of a new Asus EEE Pad Transformer Tablet, the door prize event was especially exciting.
The 2011 Roadshow incorporated educational and industry networking opportunities, sharing relevant, ground-breaking information with flexographic professionals across the country. A free event, the Harper Roadshow is one of the many ways in which Harper Corporation of America contributes to the innovation of the flexographic industry.
For more information, please contact Jazmin Kluttz at 704-588-3371, ext. 4292, or jkluttz@harperimage.com.
Quality Care and Maintenance
Supplies for Your Pressroom
Keep your pressroom running smoothly with HarperScientific's variety of care and maintenance supplies. Our comprehensive line includes ink proofers like our patented QD™ proofer for color matching, press washes, solvents, plate cleaners, and brushes. Trust us to provide the high-quality supplies your pressroom needs. Shop now.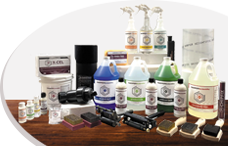 Visit Our Shopping Cart