Harper Corporation of America to Attend Converters Expo 2018
Charlotte, North Carolina, March 6, 2018—Global anilox roll supplier Harper Corporation of America is excited to announce its participation as an exhibitor at the upcoming Converters Expo. This one-day expo brings together converters of paper, film, plastics, and nonwovens with suppliers, industry buyers, and specialists as they demonstrate the latest technology and services.
The event is an opportunity to network and share advancements in the field that are changing the way the converting industry operates. Attendees can explore testing and prototyping equipment, meet with manufacturing professionals, and learn more about the latest in flexo printing and packaging. Harper representatives will be on hand to provide information and insight regarding the company's latest technology and product advances.
Harper Corporation of America invites interested individuals to visit the company's booth, number 24, at the event. The Converters Expo will be held Wednesday, April 18, 2018 at the Lambeau Field Atrium in Green Bay, Wisconsin.
For more information, please contact Jazmin Siancas at 704-588-3371, ext. 4292, or jsiancas@harperimage.com.
Quality Care and Maintenance
Supplies for Your Pressroom
Keep your pressroom running smoothly with HarperScientific's variety of care and maintenance supplies. Our comprehensive line includes ink proofers like our patented QD™ proofer for color matching, press washes, solvents, plate cleaners, and brushes. Trust us to provide the high-quality supplies your pressroom needs. Shop now.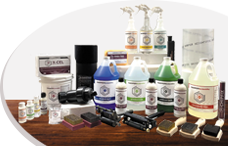 Visit Our Shopping Cart