Harper Corporation of America to Attend Label Summit Latin America 2019
Charlotte, North Carolina, April 1, 2019—Global anilox roll supplier Harper Corporation of America will once again be attending Label Summit Latin America, an event described as the "leading trade event of its kind in Latin America" by organizers. This two-day event features industry experts speaking about a wide range of label and package printing topics, as well as the opportunity to network with manufacturers, suppliers, and other professionals.
The theme of this year's event is "Bring Your Packaging to Life." Attendees from throughout the region and the world will come together to share insight on business strategy, the latest equipment and products, design and branding, and much more. There will be seminars, case studies, table-top exhibits, and plenty of networking.
Harper Corporation of America will have representatives on site to discuss the company's advanced technology and latest products and developments. Interested individuals are invited to attend the company's booth, number 39, at the event. Label Summit Latin America 2019 will be held May 14-15 at Plaza Mayor Medellín, Medellín, Antioquia, Colombia.
For more information, please contact Jazmin Siancas at 704-588-3371, ext. 4292, or jsiancas@harperimage.com.
Quality Care and Maintenance
Supplies for Your Pressroom
Keep your pressroom running smoothly with HarperScientific's variety of care and maintenance supplies. Our comprehensive line includes ink proofers like our patented QD™ proofer for color matching, press washes, solvents, plate cleaners, and brushes. Trust us to provide the high-quality supplies your pressroom needs. Shop now.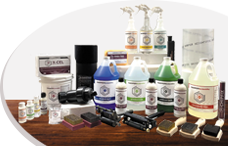 Visit Our Shopping Cart