Harper Corporation of America's Gerry O'Hanlon Assumes Wide Web Sales Manager Role
Charlotte, North Carolina, October 6, 2014—Global anilox roll supplier Harper Corporation of America is committed to providing exceptional products and services to its customers throughout the country and the world. To continue building on this success, Harper is pleased to announce that Gerry O'Hanlon has accepted the position of National Sales Manager for Wide Web effective October 1, 2014.
O'Hanlon joined the Harper Corporation of America team in 2012 as Southeast Technical Account Manager for Wide Web and will continue to assume these responsibilities simultaneously until the role is filled. With more than 25 years of experience in the printing industry, O'Hanlon brings fresh and creative ideas to the team that align with client needs and industry trends.
His solid knowledge of the industry is backed by a City & Guilds from the London College of Printing, which equates to a Bachelor's degree in Printing Management and Printing Science accredited by Clemson University. In addition, O'Hanlon amassed 14 years of experience at RockTenn where he assumed positions of increasing responsibility and served as Plant Manager for the RockTenn Lebanon Folding Carton Facility in Lebanon, Tennessee, prior to joining the Harper Corporation.
O'Hanlon has a proven track record of building high performing teams and implementing cost-saving six sigma initiatives. He is passionate about sharing his knowledge and expertise in the industry and has been a valuable addition to the Harper Corporation team over the past two years.
Harper Corporation of America is proud to announce O'Hanlon's transition to National Sales Manager for Wide Web and is excited about all that he brings to this role and the future of wide web services.
For more information, please contact Jazmin Cordero at 704-588-3371, ext. 4292, or jcordero@harperimage.com.
Quality Care and Maintenance
Supplies for Your Pressroom
Keep your pressroom running smoothly with HarperScientific's variety of care and maintenance supplies. Our comprehensive line includes ink proofers like our patented QD™ proofer for color matching, press washes, solvents, plate cleaners, and brushes. Trust us to provide the high-quality supplies your pressroom needs. Shop now.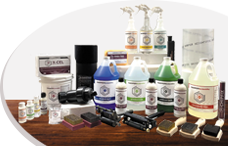 Visit Our Shopping Cart