Harper Corporation's Harper Graphics GmbH to Exhibit at Labelexpo Europe 2011
Charlotte, North Carolina, September 7, 2011— Harper Graphics GmbH, the European licensee of global anilox roll supplier Harper Corporation, will exhibit at Labelexpo Europe 2011 in Brussels, Belgium.
Labelexpo Europe 2011, one of the largest events of its kind in the flexographic industry, features over 500 exhibitors and will take place on September 28 thru October 1 at the Brussels Exhibition Centre.
Over the course of the event, participants will explore and discover Harper's latest offerings, including the most cutting edge anilox roll technology, HarperScientific's patent pending Phantom QD™ motorized ink proofing system with a wide range of its accessories including proofer roll stand, Flexo and Gravure QD proofers, tonal scale rubber rolls and XDI imaged .
The following link is to the Phantom QD™ available features video http://www.youtube.com/watch?v=pZtEuHDHW8c&feature=related.
You can find additional information at www.harperimage.comthen click the HarperScientific tab and follow the tabs to the proofers.
Harper Graphics GmbH will occupy booth number 11Q50 they and Harper Corporation of America will have representatives to answer any and all questions.
Visit www.labelexpo-europe.com to learn more about the event, its exhibits and sponsors, registration, and travel accommodations.
For further information, please contact Jazmin Kluttz at 704-588-3371 or jkluttz@harperimage.com.
Quality Care and Maintenance
Supplies for Your Pressroom
Keep your pressroom running smoothly with HarperScientific's variety of care and maintenance supplies. Our comprehensive line includes ink proofers like our patented QD™ proofer for color matching, press washes, solvents, plate cleaners, and brushes. Trust us to provide the high-quality supplies your pressroom needs. Shop now.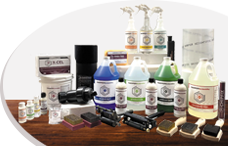 Visit Our Shopping Cart