Harper Experts Present at October Seminar to Give Insights on the Future of Flexo
Charlotte, N.C., October 5, 2009 - Technical experts from global anilox roll supplier Harper Corporation of America and speakers from other notable flexographic printing-related enterprises will participate and join OMET in a free "The Future of Flexo" seminar Oct. 27-28 at the Sonoco Packaging Institute at Clemson University.
Part of the OMET Innovator series, the upcoming seminar will feature presentations and on-press demonstrations focusing on innovative technologies that help printers/converters enhance profitability. The goal is to advise attendees how to compete effectively in today's short-run, high quality marketplace.
Alexander James, Harper GraphicSolutions™ Technical Graphics Manager and Tony Donato, Product Development Engineer at Harper Corporation, will discuss the latest flexographic printing technologies and ancillary products available from their Harper divisions. Demonstrations will include press side anilox cleaning and inspection, anilox care and handling and ink proofer operations.
For further information, please contact Jazmin Kluttz at 704-588-3371 or jkluttz@harperimage.com.
Quality Care and Maintenance
Supplies for Your Pressroom
Keep your pressroom running smoothly with HarperScientific's variety of care and maintenance supplies. Our comprehensive line includes ink proofers like our patented QD™ proofer for color matching, press washes, solvents, plate cleaners, and brushes. Trust us to provide the high-quality supplies your pressroom needs. Shop now.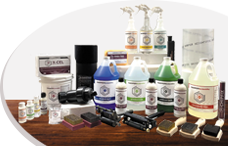 Visit Our Shopping Cart