HarperScientific Modifies Sleeve Rack Design To Satisfy Customer's Storage Needs
Charlotte, NC, July 26, 2010 – When a customer asked HarperScientific™ to develop a special plate sleeve storage system, the division of global anilox supplier Harper Corporation signed on enthusiastically.
A Fortune 500 manufacturer headquartered in the U.S., the customer knew exactly what it wanted: vertical, enclosed units that could store 20- to 40-inch repeat by 100-inch or longer plate sleeves. Also, the storage racks had to be modular, hold at least eight sleeves and offer easy accessibility from either side.
Because floor space at the customer site was limited, HarperScientific™ craftsmen equipped each unit with heavy-duty casters and securing straps. That way, the enclosures – shielding the sleeves from light sources and normal plate dust -- could be stored away from the printing line then easily moved, unloaded and reloaded by a single operator.
Delivering the completed storage units proved another challenge. The oversized enclosures shipped fully assembled on their side using special harnessing. At destination, the units were immediately put into use once they were positioned upright.
In producing the custom units, Harper experts relied on many design features already available to the global anilox market from Harper's SleeveWrak™ family of roll racks. Vertical storage prevents the sleeves from losing shape.
"Our customer was very pleased with the concept, design, quality of construction and overall flexibility of the system – and that is music to our ears," said Jim Harper, HarperScientific™ Vice President.
For further information, please contact Jazmin Kluttz at 704-588-3371 or jkluttz@harperimage.com
Quality Care and Maintenance
Supplies for Your Pressroom
Keep your pressroom running smoothly with HarperScientific's variety of care and maintenance supplies. Our comprehensive line includes ink proofers like our patented QD™ proofer for color matching, press washes, solvents, plate cleaners, and brushes. Trust us to provide the high-quality supplies your pressroom needs. Shop now.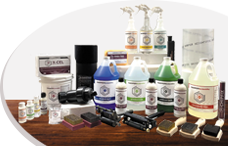 Visit Our Shopping Cart