HarperScientific™ Welcomes MAI as Distributor for Printing Supplies
Charlotte, N.C., October 9, 2009 - HarperScientific™, the printing and coating supplies division of global anilox roll supplier Harper Corporation of America, is partnering with Mark Andy, Inc. (MAI). A new agreement makes the respected narrow and mid-web printing equipment maker a distributor for the full line of HarperScientific™ products for the printing industry.
MAI, with headquarters in St. Louis, was founded 63 years ago and has grown to become a top manufacturer of narrow web printing equipment. The company makes leading brands Comco, Mark Andy, Rotoflex and UVT printing and converting machinery. The company has developed one of the narrow web industry's most comprehensive networks for customer service and support.
"At Mark Andy, Inc. we have long appreciated the proud background and contributions the Harper name has brought to printing and we look forward to a close working relationship in the years ahead," said Andy Baer, Vice President, Customer Service for MAI.
Jim Harper, Vice President of HarperScientific™, said Mark Andy has rightly earned a reputation for putting the interests of customers front and center and setting a worthy tone for industry colleagues. "Through more than six decades they have been a pace-setter for what printing can and should represent in the marketplace," Harper said.
For further information, please contact Jazmin Kluttz at 704-588-3371 or jkluttz@harperimage.com.
Quality Care and Maintenance
Supplies for Your Pressroom
Keep your pressroom running smoothly with HarperScientific's variety of care and maintenance supplies. Our comprehensive line includes ink proofers like our patented QD™ proofer for color matching, press washes, solvents, plate cleaners, and brushes. Trust us to provide the high-quality supplies your pressroom needs. Shop now.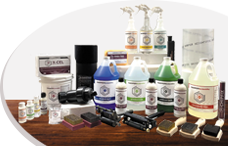 Visit Our Shopping Cart