Mark Andy's Missouri Campus To Host Inagural 2011 Harper Roadshow
Charlotte, NC, February 17, 2011– The reservations deadline is just days away for those planning to attend the first Harper Roadshow of 2011. Organized by global anilox supplier Harper Corporation, the free event will be hosted by Mark Andy Inc. on Thursday, March 3, in Chesterfield, MO, near St. Louis.
The roadshow will feature brief seminars and live press demonstrations on ways to improve production efficiency and exploit the short run advantages of flexo printing compared with other printing approaches.
Harper GraphicSolutions technical specialists at the event will be joined by experts from narrow web printing equipment manufacturer and host Mark Andy Inc., DuPont, Rotometrics, Flxon, Actega/WIT and 3M.
Morning sessions will explore anilox rolls, inks, blades, dies/cylinders, mounting tape and plates. Ninety minutes have been set aside for viewing press demonstrations at the Mark Andy demonstration room. A complimentary lunch, wrap-up and awarding of door prizes will conclude the roadshow in mid-afternoon.
This year's Harper®Roadshow is scheduled for eight stops across the nation. Event subjects are chosen for their appeal to a broad audience in the printing industry: print managers and supervisors, graphic designers, pre-press managers, ink, plate and pre-press suppliers, press operators as well as purchasing staff and general managers.
Because space is limited, early registration is suggested. Contact Jazmin Kluttz at 704-588-3371, ext. 4292; fax 704-688-0797; email jkluttz@harperimage.com; online 24/7 at http://www.harperimage.com/roadshows/Chesterfield-MO/29
Quality Care and Maintenance
Supplies for Your Pressroom
Keep your pressroom running smoothly with HarperScientific's variety of care and maintenance supplies. Our comprehensive line includes ink proofers like our patented QD™ proofer for color matching, press washes, solvents, plate cleaners, and brushes. Trust us to provide the high-quality supplies your pressroom needs. Shop now.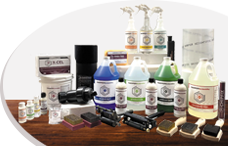 Visit Our Shopping Cart