Pete Hartman of Harper Corporation Announces Retirement
Charlotte, North Carolina, March 13, 2012—Pete Hartman, current Vice President of Sales at global anilox roll supplier Harper Corporation, has announced his retirement effective March 12, 2012. Hartman has been in the industry for the past 42 years. He first joined Harper in June of 1992 and has served in various roles since, most recently as Vice President of Sales.
"Pete has provided the leadership necessary to thrive in challenging times," said Lee Kluttz, Vice President of Operations. "He has done so much for Harper and the industry. We wish him well in his retirement."
For more information, please contact Jazmin Kluttz at 704-588-3371, ext. 4292, or jkluttz@harperimage.com.
Quality Care and Maintenance
Supplies for Your Pressroom
Keep your pressroom running smoothly with HarperScientific's variety of care and maintenance supplies. Our comprehensive line includes ink proofers like our patented QD™ proofer for color matching, press washes, solvents, plate cleaners, and brushes. Trust us to provide the high-quality supplies your pressroom needs. Shop now.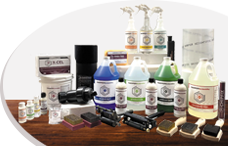 Visit Our Shopping Cart