Registration For Free Harper Flexo Solutions Seminar in Illinois Approaching Close
Charlotte, NC, July 15, 2010– Carol Stream, IL, outside Chicago, hosts the fourth of six free 2010 Harper Flexographic Solutions seminars on Thursday, July 29. Harper GraphicSolutions™, technical service division of global anilox supplier Harper Corporation, has promoted the sessions for many years.
To guarantee a seat, RSVP with Harper by Friday, July 23. The Holiday Inn & Suites at 150 S. Gary Avenue will host the day-long event.
Experts from Harper and other printing industry leaders use the seminars to focus on topics of concern to print managers and supervisors, operators, pre-press managers, graphic designers, ink, plate and pre-press suppliers as well as general managers and purchasing staffers.
Bill Malm, Harper's Midwest and West Coast Technical Sales Specialist, will begin the Carol Stream event with an up-to-date analysis of pressroom standardization. Presentations by Environmental Inks and Coatings on ink adhesion and the latest about anilox cleaning from Flexowash will follow. Reps from All Printing Resources will complete the morning schedule.
After a complimentary lunch, attendees will learn about more effective proofing and color management from an Epson representative and be briefed on the finer points of digital plate technology and NX digital plates by Kodak's Doug Weiss. Attendance is required for door prize eligibility.
Seats at the seminar are limited. To guarantee a seat, RSVP with Harper by Friday, July 23. Register by contacting Jazmin Kluttz at 704-588-3371, Ext. 4292; via e-mail at jkluttz@harperimage.com, or register online at http://www.harperimage.com/roadshows/Carol-Stream-IL/44
Quality Care and Maintenance
Supplies for Your Pressroom
Keep your pressroom running smoothly with HarperScientific's variety of care and maintenance supplies. Our comprehensive line includes ink proofers like our patented QD™ proofer for color matching, press washes, solvents, plate cleaners, and brushes. Trust us to provide the high-quality supplies your pressroom needs. Shop now.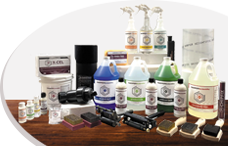 Visit Our Shopping Cart