FIRST STOP, ROCHESTER - Harper Flexographic Solutions Tour™ Swings into RIT on April 15
Charlotte, N.C., March 13, 2009 - Harper GraphicSolutions™, the technical service division of global anilox supplier Harper Corporation, is pleased to announce that the first stop on its 2009 Harper Flexographic Solutions Tour™ is the Rochester Institute of Technology.
On Wednesday, April 15, six co-suppliers will join the Harper GraphicSolutions team for the FREE, day-long trouble-shooting seminar. Representatives from Water Ink Technology, FlexoWash, KODAK, ACTEGA Radcure, Inc., the Flexographic Technological Association and AVT, are slated present with Harper's experts on the following topics*:
Anilox Inventory - Balanced and Fair
Anilox Roll Cleaning in Today's Environment
Digital Plate Technology
UV Coatings, Adhesives & Specialty Inks
G7 for Flexography: Opportunities and Challenges
Anilox Standardization and Color Consistency
Inspection Technology
Question and Answer Session
The seminar will take place on the second floor of the CIMS Building at 66 Lomb Memorial Drive on the Rochester Institute of Technology campus.
Sessions are designed for print managers; print supervisors; operators; pre-press managers; graphic designers; ink, plate and pre-press suppliers; and purchasing and/or general managers. Businesses in the region are cordially invited to send an unlimited number of staff members at no charge. Early registration is recommended due to limited seating. A complimentary lunch will be provided by Harper Corporation and the co-suppliers listed above.
For further information, please contact Jazmin Kluttz at 704-588-3371 or jkluttz@harperimage.com.
Quality Care and Maintenance
Supplies for Your Pressroom
Keep your pressroom running smoothly with HarperScientific's variety of care and maintenance supplies. Our comprehensive line includes ink proofers like our patented QD™ proofer for color matching, press washes, solvents, plate cleaners, and brushes. Trust us to provide the high-quality supplies your pressroom needs. Shop now.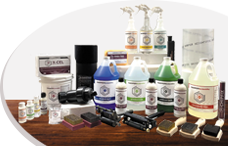 Visit Our Shopping Cart