Greg Harms Joins Harper GraphicSolutions Division of Harper Corporation of America
Charlotte, North Carolina, June 13, 2012—Greg Harms has joined the Harper GraphicSolutions division of global anilox roll supplier Harper Corporation of America. Hired as the South East Technical Graphic Advisor, Harms' expertise will contribute to the continued provision of high quality products and services that Harper Corporation is known for.
Harms has 18 years of experience in the flexographic field. Over the course of his career, he has spearheaded the development and expansion of flexographic processes and solutions.
In addition to a strong understanding of the industry, Harms offers exceptional leadership and operations management experience. He has cultivated a background in team building, lean manufacturing, and cost reduction that will allow him to positively assist Harper Corporation and its customers.
Harper GraphicSolutions is proud to announce Greg Harms' addition to its technical team and looks forward to the continued success that the division will achieve through the efforts of its dedicated professionals.
For more information, please contact Jazmin Kluttz at 704-588-3371, ext. 4292, or jkluttz@harperimage.com.
Quality Care and Maintenance
Supplies for Your Pressroom
Keep your pressroom running smoothly with HarperScientific's variety of care and maintenance supplies. Our comprehensive line includes ink proofers like our patented QD™ proofer for color matching, press washes, solvents, plate cleaners, and brushes. Trust us to provide the high-quality supplies your pressroom needs. Shop now.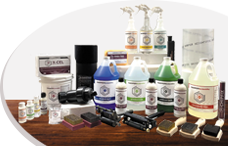 Visit Our Shopping Cart