Harper Corporation Displaying Ceramic Coated Laser Engravings at Drupa 2012
Charlotte, North Carolina, May 1, 2012—Global anilox/coating roll and gravure cylinder supplier Harper Corporation of America is showcasing its laser engraving expertise by displaying its Extreme Digital Imaging (XDI™) on two ceramic rolls at Drupa.
XDI™ techniques were used to engrave portraits of key Harper family members, along with product names and trademarks, on a sleeve that will be displayed in Hall 09 E33, the booth of ALE (Applied Laser Engineering). Harper, using the latest software from ALE, was able to create the portraits in ceramic to clarity previously thought unachievable. One of the portraits is of the company's founders, Ron and Katherine Harper.
"We are very proud of the engraving and happy we were able to unveil it to the senior Harpers just a few weeks before the passing of Mr. Ron Harper on April 14th," stated Lee Kluttz, VP of Operations and grandson of the Harpers. This banded roll also displayed bands of the most popular and successful of Harper's anilox engravings.
The second roll being displayed will be in Hall 16 A17, the booth of Inometa GmbH, the European licensee of Harper. The Harper Graphics™ brand of ceramic engraved rolls is the cornerstone product in Inometa's "Flexo Systems Group." Using XDI™ skills, this roller has text and logo engravings in addition to images of HarperScientific's Phantom QD ink proofing system. The roll also has 60 degree hex engravings of 70 l/cm (180cpi), 200 l/cm (500cpi), 440 l/cm (1100cpi), and the KatRon 475l/cm (1200cpi) elongated geometry.
Both rolls introduce XDI™ "exploded" images of the actual banded engravings, allowing a glimpse of the roll without the need for magnification. "This newly created method for visualizing the engravings is very beneficial in discussing the available engravings to visitors of the booth," states Alex James, Harper's Director of Technical Services.
Drupa 2012 will take place from May 3 through 16 at the Düsseldorf Fairgrounds. The event will cover halls one through 17 of the facility, as well as its outdoor area, and is the most comprehensive printing industry trade fair occurring only every four years.
For more information, please contact Jazmin Kluttz at 704-588-3371, ext. 4292, or jkluttz@harperimage.com.
Quality Care and Maintenance
Supplies for Your Pressroom
Keep your pressroom running smoothly with HarperScientific's variety of care and maintenance supplies. Our comprehensive line includes ink proofers like our patented QD™ proofer for color matching, press washes, solvents, plate cleaners, and brushes. Trust us to provide the high-quality supplies your pressroom needs. Shop now.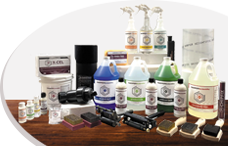 Visit Our Shopping Cart