Harper Corporation Enhances Educational Opportunities of Flexographic Professionals with CPCC and Fox Valley Tech Affiliations
Charlotte, North Carolina, January 14, 2013—A leader in the flexographic field, global anilox roll supplier Harper Corporation of America credits much of its success to the talent and skill of its employees. As such, the organization is dedicated to ensuring that it provides the educational opportunities that its professionals need to stay current regarding the latest in industry technology and best practices. Partnerships with Central Piedmont Community College (CPCC) and Fox Valley Technical College have allowed Harper Corporation to put the educational structures into place that equip its professionals to continue to lead the flexographic industry.
CPCC hosts a flexographic concepts course that offers practical experience and hands-on training to its students. Due to its small class sizes, CPCC is able to provide the individualized attention that allows participants to master each skill that is presented. Eight hours long, the course discusses nearly every aspect of the flexographic process, from conception to printing, and allows participants to ask questions that have arisen from their personal experience in the field.
Fox Valley Technical College also offers training in printing technologies. Among the courses hosted by this educational institution are digital prepress applications, digital imaging technologies, flexographic package and label printing, and product trials and testing.
Harper Corporation of America is proud to support the continued education of its professionals. Through the constant development of the talent that leads the company, Harper Corporation will be able to sustain its role as a premier firm in the industry.
For more information, please contact Jazmin Cordero at 704-588-3371, ext. 4292, or jcordero@harperimage.com.
Quality Care and Maintenance
Supplies for Your Pressroom
Keep your pressroom running smoothly with HarperScientific's variety of care and maintenance supplies. Our comprehensive line includes ink proofers like our patented QD™ proofer for color matching, press washes, solvents, plate cleaners, and brushes. Trust us to provide the high-quality supplies your pressroom needs. Shop now.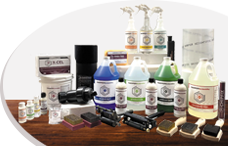 Visit Our Shopping Cart