Harper Corporation of America Celebrates Extremely Large Turnout at Tennessee Expo & Solutions Tour Event
Charlotte, North Carolina, August 24, 2018—Global anilox roll supplier Harper Corporation of America hosted its most recent Harper Expo & Solutions Tour event in Chattanooga, Tennessee where it was met with a huge crowd of attendees. The event exceeded capacity leaving just a few standing room only spots in the back.
Harper Corporation of America was thrilled to see such vast interest and be able to provide participants with high-quality, applicable information they could take back to their respective companies. The feedback from attendees was very positive with one individual noting, "The event was very informative; I learned from different aspects of printing that I could discuss and initiate with co-workers and management."
Another participant expressed that the "tabletops were informative with great information," while someone else stated, "Great tour; good info from all speakers." In addition to Harper Corporation and Harper GraphicSolutions representatives, there were also speakers from MacDermid, Eaglewood Technologies, Nazdar, and Phoseon Technology.
The final stop on the 2018 Harper Expo & Solutions Tour will be in Brooklyn Center, Minnesota on Thursday, October 25, 2018 at the Embassy Suites Minneapolis North. Presenters will include Harper Corporation of America, Harper GraphicSolutions, Flexo Wash, GEW Limited, Meca Solutions, and Enercon Industries.
Harper Corporation of America encourages individuals to register early to reserve a spot as the event is expected to fill up quickly. To register online, visit http://www.harperimage.com/roadshows/Brooklyn-Center-MN/632.
For more information, please contact Jazmin Siancas at 704-588-3371, ext. 4292, or jsiancas@harperimage.com.
Quality Care and Maintenance
Supplies for Your Pressroom
Keep your pressroom running smoothly with HarperScientific's variety of care and maintenance supplies. Our comprehensive line includes ink proofers like our patented QD™ proofer for color matching, press washes, solvents, plate cleaners, and brushes. Trust us to provide the high-quality supplies your pressroom needs. Shop now.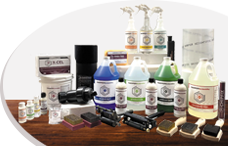 Visit Our Shopping Cart