Harper Corporation of America Celebrates the Life of Ronald Lee Harper
Charlotte, North Carolina, April 18, 2012— Global anilox roll supplier Harper Corporation sadly announces the passing of Ronald "Ron" Lee Harper, who died on April 14, 2012. The co-founder of Harper Corporation, Ron and his wife, Katherine, launched the business in 1971.
Since forming Harper Corporation of America, Ron and Katherine have dedicated their time and energy to the flexographic industry, about which Ron was exceedingly passionate. His hard work resulted in the international expansion of Harper's brand. Today, the company that Ron helped develop is a global leader in the flexographic field. Through his work, Ron revolutionized printing quality by utilizing advanced technology.
In addition to running Harper Corporation of America, Ron wrote several books, including The Harder I Work, The Luckier I Get, which contains his business philosophies and achievements. The Harpers have also supported the efforts of many colleges, including those in the Carolinas, Chicago, California, and Wisconsin, which have created departments and buildings that bear their name in honor of their patronage. Additionally, the generosity of Ron and Katherine has resulted in the Ron and Katherine Harper Scholarship Fund and The Harper National Flexographic Center at CPCC. Appalachian State University opened the Katherine Harper Hall in 2007 as a token of thanks for the Harpers' support.
Ron and Katherine donated a generous amount to Clemson University in an effort to assist with the development of its graphics department. Likewise, they spearheaded the raising of one million dollars in 1999, which was donated to improve flexographic education in high school programs. To get the drive started, the Harpers personally contributed the first $100,000. Over the years, the Harpers assisted in the creation of flexographic printing programs in 21 high schools and 32 colleges across the United States, Canada, Argentina, and Costa Rica.
In 2008, Ron and Katherine moved to Stanley, North Carolina. Their commitment to supporting education, and their community, remained strong. Ron was greatly impressed by Smart Board technology and donated funds to help Gaston County's classrooms receive these devices, matching the donations of others. Furthermore, the couple contributed to the purchase of the Stanley town clock, upgrades to the Brevard Station Museum, and a Smart Board for use by museum patrons. Ron also spearheaded efforts to build Harper Park. He knew this park was not the largest in the state of North Carolina, but he knew it would be the best.
In recognition of their community involvement, the Harpers were awarded the 2010 Spirit of Freedom Award and the Order of the Long Leaf Pine State, which was appointed by Governor Perdue. When handling both business and personal affairs, Ron abided by a philosophy that valued others. He knew that making decisions with the best interest of his customers, employees, and community in mind would lead to success. As such, he measured his success by the amount of good he did in the world. Having a positive influence on the lives of others was his ultimate goal. Today, thousands of people attest that Ron Harper achieved this goal.
Ron Harper has touched many lives. He lived by a strong desire to make a positive difference in the world. Harper Corporation of America is a lasting legacy that Ron Harper built to benefit the lives of others. His participation in the Foundation of Flexographic Technical Association, his election to the FFTA Hall of Fame in 1999, the Harpers' 2007 designation as "Manufacturing Champions" by the Chamber of Commerce, Ron's 1995 appointment to the North Carolina Education Fund Board of Directors by Governor Jim Hunt, and his 1997 Governor's Excellence in Workforce Development Award all reflect his dedication to his industry and his community.
The Harper family is being cared for by the Carothers Funeral Home in Stanley, North Carolina. To send condolences, visit www.carothersfuneralhomestanley.com. In lieu of flowers, memorials may be made to: Gaston Hospice, P.O. Box 3984, Gastonia, NC 28054; Harper Park, P.O. Box 279, Stanley, NC 28164; or Christ's Evangelical Lutheran Church, Backpack Ministry, 203 S. Main Street, Stanley, NC 28164.
For more information, please contact Jazmin Kluttz at 704-588-3371, ext. 4292, or jkluttz@harperimage.com.
Quality Care and Maintenance
Supplies for Your Pressroom
Keep your pressroom running smoothly with HarperScientific's variety of care and maintenance supplies. Our comprehensive line includes ink proofers like our patented QD™ proofer for color matching, press washes, solvents, plate cleaners, and brushes. Trust us to provide the high-quality supplies your pressroom needs. Shop now.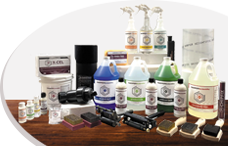 Visit Our Shopping Cart