Harper Corporation of America Congratulates Paul Teachout on New Leadership Position
Charlotte, North Carolina, December 2, 2013—Global anilox roll supplier Harper Corporation of America congratulates Paul Teachout on his appointment as chairman of the Tag and Label Manufacturers Institute, Inc. (TLMI) Awards Competition.
As the technical OEM accounts manager for Harper Corporation, Teachout has served the tag and label industry diligently by continually engaging in initiatives that improve technology, enhance customer support, and increase the ability of clients to meet their printing goals. Now, as the chairman of the TLMI Awards Competition, Teachout will continue to contribute to the success of the tag and label industry while promoting and encouraging innovation within this field.
Steve Lee, vice president of technology for Rotometrics, is retiring and stepping down from the position of chairman of the competition. While Teachout is excited about taking on this new role, he asserts that Lee has served as an integral leader in the field for nearly four decades. Frank Sablone, president of TLMI, concurs in a statement welcoming the new chairman.
"I wish Steve all the best in his retirement," comments Sablone, "and I am thrilled that Paul Teachout has accepted the position of chairman, overseeing the judging panel and the prestigious awards competition moving forward."
Harper Corporation of America wishes Lee the best in his retirement and is looking forward to supporting Teachout in his new role.
For more information, please contact Jazmin Cordero at 704-588-3371, ext. 4292, or jcordero@harperimage.com.
Quality Care and Maintenance
Supplies for Your Pressroom
Keep your pressroom running smoothly with HarperScientific's variety of care and maintenance supplies. Our comprehensive line includes ink proofers like our patented QD™ proofer for color matching, press washes, solvents, plate cleaners, and brushes. Trust us to provide the high-quality supplies your pressroom needs. Shop now.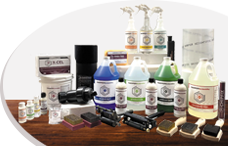 Visit Our Shopping Cart