Harper Corporation of America Encourages Registration for Clemson Roadshow Event
Charlotte, North Carolina, August 13, 2012—The annual Roadshow, hosted by global anilox roll supplier Harper Corporation of America, is holding a complimentary event in Clemson, South Carolina, on Thursday, August 23, 2012. Harper Corporation is encouraging flexographic professionals to register for this event as soon as possible, as space in the free seminar is filling quickly.
The Roadshow features a variety of presentations and demonstrations presented by industry leaders. This particular stop on the tour welcomes the expertise of Paul Teachout, from Harper Corporation of America, Mike Potter, from Flexo Wash, Ron Zessack, from Siegwerk, Jamie Eggleston, from 3M, Josh Kiser, from Harper Corporation of America, Kris Harris, from Flxon, and Rory Marsoun, from ESKO.
The topics upon which these presentations will focus include relevant issues that will appeal to today's flexographic professionals. Some of the subjects to be covered include prepress operations, doctor blades, ink proofing, tape selection, fast match-color, cleaning solutions, and quantification of the flexographic process.
In addition to these presentations, attendees will be treated to a tour of the Clemson University campus, a complimentary lunch, and door prizes.
The Clemson stop of the Harper Roadshow will be held at The Madren Conference Center at 230 Madren Center Drive, Clemson, SC 29634 and is open to all flexographic professionals, including print managers and supervisors, prepress managers, graphic designers, suppliers, operators, and purchasing and general managers.
Harper Corporation of America is proud to present the annual Roadshow and encourages interested individuals to register as soon as possible, as space is limited.
For more information, please contact Jazmin Kluttz at 704-588-3371, ext. 4292, or jkluttz@harperimage.com.
Quality Care and Maintenance
Supplies for Your Pressroom
Keep your pressroom running smoothly with HarperScientific's variety of care and maintenance supplies. Our comprehensive line includes ink proofers like our patented QD™ proofer for color matching, press washes, solvents, plate cleaners, and brushes. Trust us to provide the high-quality supplies your pressroom needs. Shop now.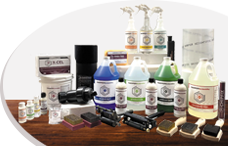 Visit Our Shopping Cart