Harper Corporation of America Gears Up for 2015 Harper Roadshow
Charlotte, North Carolina, March 2, 2015—Global anilox roll supplier Harper Corporation of America will once again be touring the country as it shares the latest information and technology from the flexographic industry during its 2015 Harper Roadshow. Harper's flexographic printing experts will be joined by industry experts to share valuable information and demonstrations that will help businesses maximize their flexographic operations.
Harper Corporation is thrilled to introduce new topics to this year's roadshow and make it a more valuable learning experience. The complimentary one-day seminars will feature engaging presentations and demonstrations as well as outstanding speakers that will focus on not only how to produce their products, but also how companies can get the most out of them. Attendees will learn how to implement the latest technology and principles to operate more efficiently and competitively. In addition, the Harper team will demonstrate how to match ink proofs to press using Harper's QD™ proofer in order to improve press up time.
With a wide range of topics covering all facets of the industry, these seminars will appeal to a multitude of professionals including print managers and supervisors, pre-press managers, graphic designers, purchasing managers, general managers, and ink, plate, and pre-press suppliers and operators. Businesses are encouraged to send as many people as they would like to these free events, however, seating is limited so be sure to register quickly.
The 2015 Harper Roadshow will be stopping in the following cities:
April 14, 2015: Hilton Garden Inn, Louisville, Kentucky
June 11, 2015: DoubleTree Hotel, Rochester, New York
August 20, 2015: Best Western Premier, Oshkosh, Wisconsin
September 22, 2015: DoubleTree Suites, Seattle, Washington
October 15, 2015: Hampton Inn & Suites, Mesquite, Texas
Harper Corporation of America is excited to share its technology and innovation with attendees around the country. To register for a seminar, visit http://www.harperimage.com/Information-Center/Roadshows. For more information, please contact Jazmin Cordero at 704-588-3371, ext. 4292, or jcordero@harperimage.com.
Quality Care and Maintenance
Supplies for Your Pressroom
Keep your pressroom running smoothly with HarperScientific's variety of care and maintenance supplies. Our comprehensive line includes ink proofers like our patented QD™ proofer for color matching, press washes, solvents, plate cleaners, and brushes. Trust us to provide the high-quality supplies your pressroom needs. Shop now.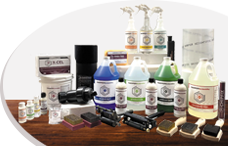 Visit Our Shopping Cart