Harper Corporation of America Heads to Toronto for October 2016 Harper Roadshow
Charlotte, North Carolina, September 21, 2016—Global anilox roll supplier Harper Corporation of America will be in Toronto, Canada for the next stop on its 2016 Harper Roadshow in October, and seats are filling up quickly. The free, one-day seminar will explore ways to integrate innovative technology and principles to run more efficient and competitive operations.
The event will feature speakers from Harper, Flexo Concepts, Flexo Wash, and Flint Group, all sharing their knowledge and expertise. A wide range of topics will be discussed that cover many aspects of the industry. Print Managers and Supervisors, Pre-Press Managers, Graphic Designers, Purchasing Managers, General Managers, and Ink, Plate, and Pre-Press Suppliers and Operators are all encouraged to attend and can benefit from these presentations.
The Harper Roadshow event will be held on Wednesday, October 5, 2016 at the Courtyard Marriott Toronto Airport in Toronto, Ontario, Canada. The event is free to attend, but seating is limited and filling up quickly, so don't forget to register today. To register, visit http://www.harperimage.com/roadshows/Toronto-Canada/553.
For more information, please contact Jazmin Siancas at 704-588-3371, ext. 4292, or jsiancas@harperimage.com.
Quality Care and Maintenance
Supplies for Your Pressroom
Keep your pressroom running smoothly with HarperScientific's variety of care and maintenance supplies. Our comprehensive line includes ink proofers like our patented QD™ proofer for color matching, press washes, solvents, plate cleaners, and brushes. Trust us to provide the high-quality supplies your pressroom needs. Shop now.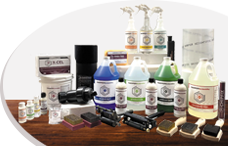 Visit Our Shopping Cart