Harper Corporation of America Honored to Receive Second Consecutive Best of DePere Award
Charlotte, North Carolina, June 4, 2013—Global anilox roll supplier Harper Corporation of America is a company that continually strives to meet the needs of clients while fostering innovation and supporting education. As such, it has earned a great deal of recognition within the flexographic industry, the most recent form of praise being a second consecutive Best of DePere Award. The Harper team is honored by the 2013 DePere Award in the Anilox Manufacturing classification and looks forward to continuing to provide the service and support that local businesses expect and deserve.
According to the Board of Review for the award program, only 1.4 percent of the 2013 award recipients were earning their designation for the second time. The Board asserts that "this recognition is a result of your dedication and efforts as well as the work of others in your organization that have helped build your business. Your team is now a part of an exclusive group of small businesses that have achieved this selection."
The professionals at Harper Corporation thank the individuals who have played a part in bestowing this award upon the company and are determined to continue to cater to the needs of their clientele while designing the latest in flexographic technology and best practices in order to remain a leader in the industry.
For more information, please contact Jazmin Cordero at 704-588-3371, ext. 4292, or jcordero@harperimage.com.
Quality Care and Maintenance
Supplies for Your Pressroom
Keep your pressroom running smoothly with HarperScientific's variety of care and maintenance supplies. Our comprehensive line includes ink proofers like our patented QD™ proofer for color matching, press washes, solvents, plate cleaners, and brushes. Trust us to provide the high-quality supplies your pressroom needs. Shop now.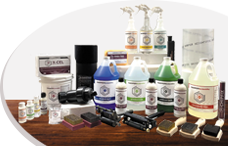 Visit Our Shopping Cart