Harper Corporation of America Prepares for 2016 Harper Roadshow
Charlotte, North Carolina, February 8, 2016—Global anilox roll supplier Harper Corporation of America is hitting the road again as it takes the Harper Roadshow across the country to demonstrate the latest technology and advancements in the flexographic industry. The complimentary one-day seminars with be filled with valuable information and presentations on maximizing results and developing more efficient and competitive operations.
Harper's flexographic printing experts will join forces with industry experts to showcase innovative technology and information spanning all aspects of the industry. Topics will include, "Anilox Manufacturing Technology," "Education and Evaluation on Doctor Blades," "Bridge Sleeve and Plate Sleeve Technology," "Improved Ink Transfer for Today's Flexographic plates," "Let Vision Improve your Print Quality," and "HarperScientific Cleaning Products and Proofing Accurate Color."
Topics will appeal to professionals across the industry including print manager and supervisors, pre-press managers, graphic designers, purchasing managers, general managers, and ink, plate, and pre-press suppliers and operators. The events are free to attend, but seating is limited, so early registration is encouraged.
The 2016 Harper Roadshow will kick off in Marietta, Georgia on Tuesday, March 29, and will make stops in the following cities:
Marietta, Georgia
Saddle Brook, New Jersey
Toronto, Canada
Chicago, Illinois
Kansas City, Kansas
Northern California, California
Don't miss out on a valuable learning experience! To register for the free seminar in Georgia, visit http://www.harperimage.com/roadshows/Marietta-GA/311. For more information, please contact Jazmin Siancas at 704-588-3371, ext. 4292, or jsiancas@harperimage.com.
Quality Care and Maintenance
Supplies for Your Pressroom
Keep your pressroom running smoothly with HarperScientific's variety of care and maintenance supplies. Our comprehensive line includes ink proofers like our patented QD™ proofer for color matching, press washes, solvents, plate cleaners, and brushes. Trust us to provide the high-quality supplies your pressroom needs. Shop now.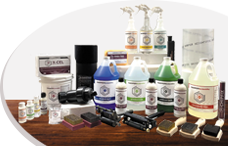 Visit Our Shopping Cart