Harper Corporation of America Sponsors Women for Courage Luncheon
Charlotte, North Carolina, May 1, 2017—Global anilox roll supplier Harper Corporation of America is passionate about not only supporting the flexographic industry and education, but also the local community. The company is proud to have been the gold sponsor for the Women for Courage Luncheon benefitting the Jamie Kimble Foundation for Courage.
The Jamie Kimble Foundation for Courage aims to raise awareness of the warning signs of domestic violence/intimate partner violence and stop violence before it begins. The organization teaches youth and young adults how to build healthier relationships and recognize warning signs of abuse. It also empowers victims to leave these situations and seek the help they need to stay safe.
According to the Foundation, one in four women will be a victim of domestic violence in their lifetime. Harper Corporation of America was honored to support the Jamie Kimble Foundation for Courage's Women for Courage Luncheon as a sponsor and also by attending the event. The company welcomed the opportunity to play a part in supporting the Foundation's ongoing efforts to end domestic violence.
The Luncheon was held on Wednesday, April 5 at the Charlotte Convention Center, Charlotte, North Carolina. Harper is committed to education and empowerment in both professional and personal endeavors.
For more information, please contact Jazmin Siancas at 704-588-3371, ext. 4292, or jsiancas@harperimage.com.
Quality Care and Maintenance
Supplies for Your Pressroom
Keep your pressroom running smoothly with HarperScientific's variety of care and maintenance supplies. Our comprehensive line includes ink proofers like our patented QD™ proofer for color matching, press washes, solvents, plate cleaners, and brushes. Trust us to provide the high-quality supplies your pressroom needs. Shop now.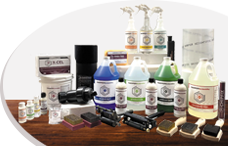 Visit Our Shopping Cart