Harper Corporation of America Travels to California for August 2014 Harper Roadshow Event
Charlotte, North Carolina, July 14, 2014—Global anilox roll supplier Harper Corporation of America will host its next Harper Roadshow Event on Thursday, August 7, in Fullerton, California. This free one-day seminar will feature presentations from leaders throughout the industry on a wide range of topics aimed at helping flexographic businesses to run as efficiently and competitively as possible.
The event touches on many facets of the flexographic industry, making it a valuable learning experience for everyone from pre-press and print managers and supervisors to graphic designers, ink and plate suppliers, operators, and purchasing personnel. Some of the topics include: "Aniloxs – Details Matter," "Print Sleeves & Bridge Mandrels," "Advancements in UV Flexography," "Dr Blades for High Quality Definition Flexo," and "Effectively Identifying Worn Plates." Attendees will learn how to incorporate the latest flexographic technology and principles into their businesses and enhance success in the short run.
There is no charge to attend the event, but seating is limited so interested individuals are urged to sign up as soon as possible to secure their spot. The August 2014 Harper Roadshow will be held at Fullerton College Printing Technologies in Fullerton, California. Online registration is encouraged and is available at http://www.harperimage.com/roadshows/Fullerton-CA/311. This is the second-to-last stop in this year's roadshow with the final event being held in October in Springdale, Arkansas.
For more information, please contact Jazmin Cordero at 704-588-3371, ext. 4292, or jcordero@harperimage.com.
Quality Care and Maintenance
Supplies for Your Pressroom
Keep your pressroom running smoothly with HarperScientific's variety of care and maintenance supplies. Our comprehensive line includes ink proofers like our patented QD™ proofer for color matching, press washes, solvents, plate cleaners, and brushes. Trust us to provide the high-quality supplies your pressroom needs. Shop now.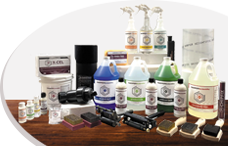 Visit Our Shopping Cart