Harper Corporation of America Welcomes Brian Ellis as West Coast Agent
Charlotte, North Carolina, April 1, 2014—Global anilox roll supplier Harper Corporation of America is excited to welcome Brian Ellis to its dedicated team of representatives. He will be representing Harper on the West Coast and ensuring that customers have continued access to Harper's high quality anilox products and services.
Ellis brings with him a wealth of experience across the industry. He began his career selling doctor blades for flexographic and gravure printing and relocated from North Carolina to support West Coast sales. After several years he shifted into the die cutting field and worked with an international company to introduce their products to the North American market.
Combining his years of experience and diverse knowledge, Ellis is thrilled to become part of the Harper Corporation team. He recognizes that anilox rolls are integral to the success of flexographic printing and strives to extend the reach of these products to even more customers.
Harper Corporation of America welcomes Brian Ellis as a West Coast agent and is confident that he will prove an asset in his role and in supporting the flexographic industry.
For more information, please contact Jazmin Cordero at 704-588-3371, ext. 4292, or jcordero@harperimage.com.
Quality Care and Maintenance
Supplies for Your Pressroom
Keep your pressroom running smoothly with HarperScientific's variety of care and maintenance supplies. Our comprehensive line includes ink proofers like our patented QD™ proofer for color matching, press washes, solvents, plate cleaners, and brushes. Trust us to provide the high-quality supplies your pressroom needs. Shop now.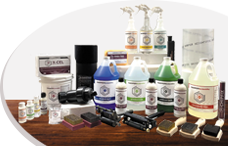 Visit Our Shopping Cart