Harper Corporation of America Welcomes Greg Horney as Technical Service Representative
Charlotte, North Carolina, June 26, 2017—Global anilox roll supplier Harper Corporation of America prides itself on creating exceptional teams of highly knowledgeable and experienced individuals. As such, the company is excited to welcome Greg Horney as Technical Service Representative for the Central Plains and Southwest regions.
Greg brings with him more than 30 years of experience in Flexographic and Offset printing. He holds a Bachelor of Science in Applied Arts and Sciences from Rochester Institute of Technology, as well as his Lean Six Sigma Black Belt and FIRSTImplementation Specialist Level III Certification. Greg has worked his way up through the printing industry starting off on the press room floor running errands and eventually became a press operator. Greg continued his cycle of success by being promoted to Graphics and Prepress, Quality, Continuous Improvement/Project Management, Print Management, and Production Management.
His commitment to the industry has led him to serve as chair and co-chair for sessions at the 2017 FTA Forum/InfoFlex and to speak as part of a panel at the 2016 FTA Fall Conference in Louisville, Kentucky. In addition, Greg has been a judge for the FTA three times and has published articles in FLEXO Magazine.
Harper Corporation of America is proud to welcome Greg Horney to the team and is confident that he will prove to be a valuable asset to the organization and its customers.
For more information, please contact Jazmin Siancas at 704-588-3371, ext. 4292, or jsiancas@harperimage.com.
Quality Care and Maintenance
Supplies for Your Pressroom
Keep your pressroom running smoothly with HarperScientific's variety of care and maintenance supplies. Our comprehensive line includes ink proofers like our patented QD™ proofer for color matching, press washes, solvents, plate cleaners, and brushes. Trust us to provide the high-quality supplies your pressroom needs. Shop now.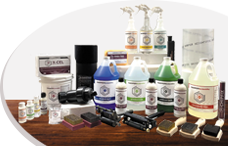 Visit Our Shopping Cart