Harper Corporation of America Welcomes Sinesio Garduno to the Team
Charlotte, North Carolina, November 6, 2012—Harper Corporation is excited to welcome Sinesio Garduno as a Midwest/West Coast graphic advisor for the Harper GraphicSolutions division. Garduno has accumulated 23 years of experience in the flexographic industry, over the course of which he has finely-tuned a long list of professional strengths and capabilities. Some of these skills include operating geared and gearless presses, rebuilding press decks and other mechanical components, color matching, qualifying presses for purchase, plate mounting, optimizing press running conditions, and press characterizations.
Most recently, Garduno was a production manager at US Converting Inc. in South Elgin, Illinois. Prior to holding this position, he worked at Multifilm Packaging in Elgin, Illinois, for 19 years. He also completed process color theory training at Fox Valley Technical College in Appleton, Wisconsin, and has passed the Expert Flexographer Examination.
Garduno is expected to bring a great deal of insight to the Harper team. Bi-lingual in English and Spanish, he has supervised employee production, trained press helpers into full pressmen, and written ISO 9000 running parameters. Garduno's hands-on experience and knowledge will be great additions to the Harper GraphicSolutions team.
Harper Corporation strives to hire team members who will complement the efforts of the company while providing a new level of innovation and expertise to the organization. The father of three boys (one in college, one in the Marines, and one in high school), Garduno is a well-trained, experienced professional whom Harper Corporation is happy to welcome to its team.
For more information, please contact Jazmin Kluttz at 704-588-3371, ext. 4292, or jkluttz@harperimage.com.
Quality Care and Maintenance
Supplies for Your Pressroom
Keep your pressroom running smoothly with HarperScientific's variety of care and maintenance supplies. Our comprehensive line includes ink proofers like our patented QD™ proofer for color matching, press washes, solvents, plate cleaners, and brushes. Trust us to provide the high-quality supplies your pressroom needs. Shop now.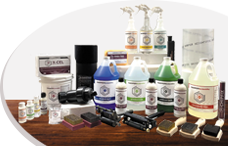 Visit Our Shopping Cart