Harper Corporation of America an Exhibitor at FTA's INFOFLEX 2018
Charlotte, North Carolina, April 26, 2018—Global anilox roll supplier Harper Corporation of America is excited to once again be an exhibitor at the upcoming FTA INFOFLEX 2018. This event brings together industry professionals from all aspects of package printing and converting to demonstrate the latest technology and discuss current products, trends, and solutions.
Harper Corporation of America will be one of more than 240 exhibitors on-site, and the event is expected to attract around 2,000 attendees from around the world. There are numerous opportunities to view live demonstrations, network with industry professionals, and learn more about innovative advancements in the field. Representatives from Harper will be on hand to provide insight and answer questions regarding the company's latest technology, products, and services.
In addition, Sean Teufler, Technical Director at Harper, will be presenting as part of the INFOFLEX Solutions Theater. His presentation, "Scoring Solutions," will cover the unknowns that contribute to anilox scoring and how to successfully deal with them. Anilox scoring has the potential to decrease print quality by leaving lines that obscure the print, and it is a challenge many printers within the anilox industry face. Teufler will speak from 2:10-2:30 p.m. on Monday, May 7 at the Solutions Theater, located at the back of the 600 aisle.
Harper Corporation of America invites interested individuals to visit the company's booth, number 403, at the event, and stop by to hear Teufler's presentation at the Solutions Theater. INFOFLEX 2018 will be held May 7-8 at the Indiana Convention Center in Indianapolis, Indiana.
For more information, please contact Jazmin Siancas at 704-588-3371, ext. 4292, or jsiancas@harperimage.com.
Quality Care and Maintenance
Supplies for Your Pressroom
Keep your pressroom running smoothly with HarperScientific's variety of care and maintenance supplies. Our comprehensive line includes ink proofers like our patented QD™ proofer for color matching, press washes, solvents, plate cleaners, and brushes. Trust us to provide the high-quality supplies your pressroom needs. Shop now.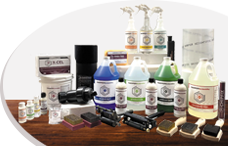 Visit Our Shopping Cart