Harper Corporation of America to Attend ICE USA 2015
Charlotte, North Carolina, February 2, 2015—Global anilox roll supplier Harper Corporation of America is excited to announce its participation as an exhibitor at the upcoming ICE USA 2015. The International Converting Exhibition (ICE) brings together industry professionals from around the world as they explore the latest technology and services in the area of converting.
This year, ICE USA is hosting more than 350 leading supplier companies, all of which will be demonstrating the machinery and services key to creating innovative solutions in converting and processing flexible, web-based materials. Harper Corporation of America will be among these companies and is scheduled to host demonstrations of some of its most ground-breaking offerings, including the patented award-winning QD™ ink proofing system, the HIVE (High Image Volume Engravings) anilox rolls for high resolution printing, and high quality carbon fiber bridge and plate sleeves from Harper's newest HEX division.
Harper representatives will be on hand to showcase these products and services and provide additional information and insight regarding this technology. They look forward to being able to network with industry professionals and educate them about the advancements Harper is making in the field.
Harper Corporation of America invites interested individuals to visit the company's booth, number 848, at the event. ICE USA 2015 will be held February 10-12 at the OCCC in Orlando, Florida.
For more information, please contact Jazmin Cordero at 704-588-3371, ext. 4292, or jcordero@harperimage.com.
Quality Care and Maintenance
Supplies for Your Pressroom
Keep your pressroom running smoothly with HarperScientific's variety of care and maintenance supplies. Our comprehensive line includes ink proofers like our patented QD™ proofer for color matching, press washes, solvents, plate cleaners, and brushes. Trust us to provide the high-quality supplies your pressroom needs. Shop now.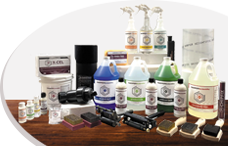 Visit Our Shopping Cart