Harper Corporation of America to Participate at Label Summit Latin America 2015
Charlotte, North Carolina, April 17, 2015—Global anilox roll supplier Harper Corporation of America is excited to announce its participation as an exhibitor at the upcoming Label Summit Latin America 2015. This two-day event will host demonstrations, networking opportunities, exhibits, and more, focusing on changing trends and innovations in label and package printing.
Participants will have the opportunity to learn more about the technology and processes essential to producing high quality results in an efficient and cost effective way. Speakers and exhibitors will discuss ways to grow business, attract new customers, maximize performance, develop leaner business practices, and adhere to the latest industry trends.
Harper representatives will be on hand to provide information and insight regarding the company's latest technology and product advances. Harper strives to support businesses in keeping pace with the competitive market as they optimize their printing processes.
Harper Corporation of America invites interested individuals to visit the company's booth, number 64, at the event. Label Summit Latin America 2015 will be held April 21-22 at the World Trade Center Mexico City in Mexico City, Mexico.
For more information, please contact Jazmin Cordero at 704-588-3371, ext. 4292, or jcordero@harperimage.com.
Quality Care and Maintenance
Supplies for Your Pressroom
Keep your pressroom running smoothly with HarperScientific's variety of care and maintenance supplies. Our comprehensive line includes ink proofers like our patented QD™ proofer for color matching, press washes, solvents, plate cleaners, and brushes. Trust us to provide the high-quality supplies your pressroom needs. Shop now.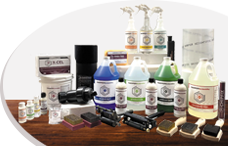 Visit Our Shopping Cart