Harper Corporation of America to Present at FTA's 2013 Fall Conference
Charlotte, North Carolina, September 30, 2013—Global anilox roll supplier Harper Corporation of America is excited to announce its participation as an exhibitor at the upcoming FTA 2013 Fall Conference and Tabletop Exhibit. Flexographic professionals from around the world will gather to participate in this three-day event featuring speakers, demonstrations, networking opportunities, exhibits, and more.
The theme this year is, "Got Data? Now What?" Leaders from across the flexographic industry will speak on topics essential to maximizing the effective use of data. It is through this knowledge that companies can better identify how their business is operating and ways to improve and grow.
Among the scheduled presenters is Sean Teufler of Harper Corporation of America, who will be speaking about "Data Collection Solutions: Quantifying the Anilox Inventory." He will address how to implement an "anilox verification process" to ensure that data is being used to effectively control inventory and streamline printing processes.
In addition, Harper Corporation of America will also host a tabletop exhibit where attendees can learn more about the products, services, and technologies that it offers. Representatives will be on hand to answer questions and demonstrate products, revealing the latest developments in the field. Over 30 different companies from all aspects of the flexographic industry will present their work.
Harper Corporation of America invites interested individuals to visit the company's booth and listen to Sean Teufler's presentation. FTA's 2013 Fall Conference and Tabletop Exhibit will be held October 14-16 at the Marriott Kansas City Downtown in Kansas City, Missouri.
For more information, please contact Jazmin Cordero at 704-588-3371, ext. 4292, or jcordero@harperimage.com.
Quality Care and Maintenance
Supplies for Your Pressroom
Keep your pressroom running smoothly with HarperScientific's variety of care and maintenance supplies. Our comprehensive line includes ink proofers like our patented QD™ proofer for color matching, press washes, solvents, plate cleaners, and brushes. Trust us to provide the high-quality supplies your pressroom needs. Shop now.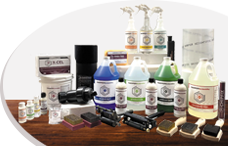 Visit Our Shopping Cart