Harper Corporation of America to Present at Label Summit Latin America 2012
Charlotte, North Carolina, March 2, 2012—Global anilox roll supplier Harper Corporation is proud to announce that the Director of Harper GraphicSolutions, Alexander James, will be making a presentation at Label Summit Latin America 2012. Sales and Service Manager for Latin America, Juan Bermudez, will also spearhead the Harper Corporation tabletop exhibit.
James's presentation will take place on Wednesday, April 18, 2012, and is titled, "Flexo Technology: Developments in Conventional Printing." This presentation will discuss the creation of an optimal converting process, how to cut costs and improve operational efficiency, and today's most sophisticated presses that are designed with highly valuable features.
Harper will set up a tabletop exhibit at stand number 18. Event guests are encouraged to visit the exhibit, where they can learn more about Harper products and services.
Label Summit Latin America 2012 will be held in Guadalajara, Mexico, on April 17 and 18. The event will take place at the Hilton Guadalajara and will provide many resources to attendees, including presentations from international industry leaders as well as interactive exhibitions by suppliers. Furthermore, this event will offer a valuable networking opportunity.
To learn more about Label Summit Latin America, visit http://www.labelsummit.com/mexico/.
For more information, please contact Jazmin Kluttz at 704-588-3371, ext. 4292, or jkluttz@harperimage.com.
Quality Care and Maintenance
Supplies for Your Pressroom
Keep your pressroom running smoothly with HarperScientific's variety of care and maintenance supplies. Our comprehensive line includes ink proofers like our patented QD™ proofer for color matching, press washes, solvents, plate cleaners, and brushes. Trust us to provide the high-quality supplies your pressroom needs. Shop now.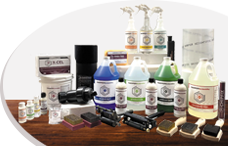 Visit Our Shopping Cart