HarperScientific Offering Custom Engraved Proofer Rubber Transfer Rolls
Charlotte, NC, November 24, 2010 – Two new styles of imaged proofer transfer rolls are now available from HarperScientific™, the printing and coating division of global anilox supplier Harper Corporation of America.
Laser engraved, the proofer transfer rolls are imaged with a choice of company logo or a centered tone scale of 10, 35, 50 and 75 percent with a 100 percent solid on either side.
A custom imaged proofer roll (from customer-supplied graphic file) is the ideal way to identify ink room proofs to customers. The premise for the tone scaled roll can be used to predict how the mid-tone should be corrected (DGC) for different stocks (substrates). The result: a quick and easy way in prepress to correct for the varying dot gains of different stocks.
The imaged proofer transfer rolls are available in either a 45 or 55 durometer EPDM.
The imaged transfer roll option adds new functions to HarperScientific's already versatile Phantom and Phantom QDbladed hand proofers, according to Tony Donato, Product Development Engineer at Harper. He said the option will especially benefit companies who print screens with spot colors by indicating how a stock responds to screens and how to cut them back to optimize outcome.
These proofing tools can save flexo printers thousands of dollars by improving production, eliminating downtime and decreasing ink and substrate waste.
For further information, please contact Jazmin Kluttz at 704-588-3371 or jkluttz@harperimage.com
Quality Care and Maintenance
Supplies for Your Pressroom
Keep your pressroom running smoothly with HarperScientific's variety of care and maintenance supplies. Our comprehensive line includes ink proofers like our patented QD™ proofer for color matching, press washes, solvents, plate cleaners, and brushes. Trust us to provide the high-quality supplies your pressroom needs. Shop now.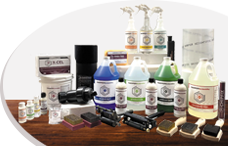 Visit Our Shopping Cart