Katherine Harper Presented Woman of Spirit Award at American Red Cross Benefit by Morton's Steakhouse
Charlotte, N.C., August 13, 2007 - The American Red Cross is partnering with Morton's The Steakhouse to recognize America's "Women of Spirit" at exclusive wine dinners held coast to coast. Charlotte is one of the 38 cities participating in recognizing an exemplary woman from its region.
Katherine Harper was recently selected as Charlotte's "Woman of Spirit" because of her generosity and commitment to community service and philanthropy.
"Mrs. Harper was chosen from many wonderful nominations of area women who demonstrate an exceptional commitment to volunteerism and service," says Shanna Cochrane, General Manager of Morton's SouthPark.
Morton's SouthPark hosted the exclusive dinner on Tuesday, August 14. A portion of the ticket price and all money raised at the silent auction went to benefit the American Red Cross.
Harper founded Harper Corporation of America with her husband, Ron. Their innovative company is an international success with an established foundation that has supported educational institutions locally as well as internationally. Among the many recipients of Harper's generosity is Central Piedmont Community College and Appalachian State University's graphics program on the Boone campus.
However, Harper was distinguished at this event for the Katherine Harper Disaster Staging Area within the new Sadie Fowler Disaster Center of the Greater Carolinas Chapter of the American Red Cross. Harper and her husband have been supporters of the American Red Cross for many years. This disaster staging area will improve response time to benefit citizens of this region in crisis.
The reception and dinner menu included Morton's signature cuisine paired with exquisite, carefully chosen Banfi wines.
The Women of Spirit dinner tour will conclude in late September with an "all-star" gala event honoring America's "Women of Spirit" and the American Red Cross, to be held in Washington, DC, at the Morton's in Georgetown, which will also be celebrating its 25th anniversary. This culmination event promises to attract nationally known political, entertainment and media personalities.
Recognized as one of the largest company-owned, fine-dining restaurants in the world, Morton's The Steakhouse offers the finest in food and wine; seamless, professional and friendly service and the elegant look and luxurious feeling of an exclusive private club. Morton's The Steakhouse is located at 4331 Barclay Downs Drive in SouthPark and 227 West Trade Street in uptown Charlotte. Dinner is served from 5:30 p.m. until 11 p.m. Monday through Saturday and 5 p.m. until 10 p.m. on Sundays. For information and reservations, please call Morton's SouthPark at 704-365-1330 and Morton's Uptown at 704-333-2602.
For further information, please contact Jazmin Kluttz at 704-588-3371 or jkluttz@harperimage.com.
Quality Care and Maintenance
Supplies for Your Pressroom
Keep your pressroom running smoothly with HarperScientific's variety of care and maintenance supplies. Our comprehensive line includes ink proofers like our patented QD™ proofer for color matching, press washes, solvents, plate cleaners, and brushes. Trust us to provide the high-quality supplies your pressroom needs. Shop now.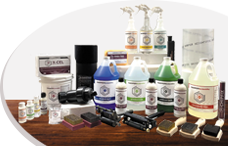 Visit Our Shopping Cart